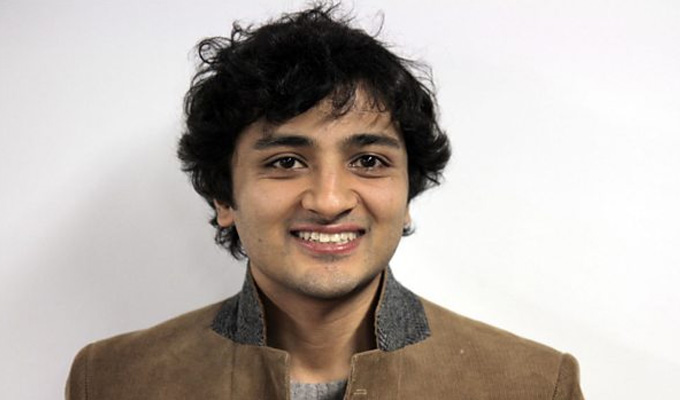 Arnab Chanda – Original Review
Note: This review is from 2008
Arnab Chanda
has a clinical style, with meticulously crafted jokes slickly told with an assured but underplayed delivery.
In fact, he can be just a touch too smooth, with an approach that veers towards the characterless. The robust gags ensure his sets are enjoyable, and the professionalism sets him apart from many of his peers, but this glossy sheen may prevent that crucial leap from 'nice set' to 'brilliant set'.
He's got enough to talk about from his background alone, which is so mixed he's a one-man diversity workshop. Born in Pontefract of Indian stock, he was raised in Saudi Arabia and, latterly, the US. Indeed, his highly-polished style is redolent of much of the American stand-up scene, where the gag is more important than revealing a distinctive attitude – an impression that is only reinforced by his transatlantic accent.
His writing is reliable, though he does overstretch the gags sometimes, especially in a trademark routine about the Hamas terrorist group that attempts to get a hell of a lot of mileage out of one simple pun.
Yet there are times when he bursts through with a brilliant, original line, seemingly out of nowhere: a dexterous turn of phrase condensing his ideas into a great, explosive joke. They're not that frequently scattered through his set, but when they come they have great impact.
Whether the hype about his potential is overplayed may be a moot point, but those witty lines certainly indicate the lad's got some talent.
Review date: 13 May 2008
Reviewed by: Steve Bennett
One of the most hotly-tipped of up-and-coming acts,
Recent Reviews
What do you think?