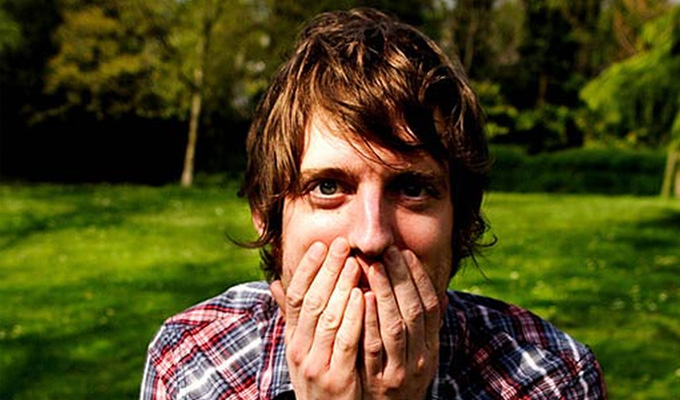 Elis James – Original Review
Note: This review is from 2008
Elis James
took to the stage at the Leicester Comedy Festival following a fraught, bladder-bursting five-hour drive from Cardiff, he immediately embarked on a spontaneously witty tale about the ordeal he had just endured. That immediacy was enough to make an entertaining story all the funnier.
But unfortunately he couldn't maintain that momentum throughout an uneven, sometimes rambling set. Tellingly, there was little difference in style and tone with his prepared material and that opening routine, suggesting that while he can spot an amusing story and tell it with enthusiasm, he finds it more difficult to hone it into an anecdote with fewer wasted words and more clear laugh points.
Such a breezy conversational style holds well for a while, and puts an audience at ease. But over longer sets the lack of both an underlying structure and an ear for editing out unnecessary digressions, starts to show up. So while each anecdote in isolation has the power to entertain, his routine as a whole is left wanting for more punch.
He's a likeable pub raconteur, frequently inspired by the goings-on rural Wales, but needs more focus if he's to build upon that.
Review date: 12 Feb 2008
Reviewed by: Steve Bennett
When
Recent Reviews
What do you think?