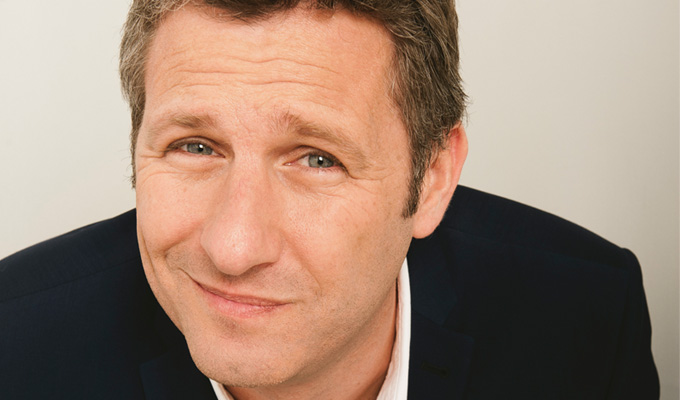 Adam Hills – Original Review
Note: This review is from 2007
Adam Hills
is The Nicest Man In Comedy® - which, on the face of it, is probably not the epithet you immediately want as a comedian. Stand-up surely needs vitriol, bitterness, anger – a victim for the jokes, at least. Nice just screams bland.
Sure enough, Hills is never going to be a barbed, aggressive sort of a comic, but the natural warmth he exudes is infectious, and he can't help but spread genuine joy among the audience. He's a natural at communicating with people, and the easy bantering sets up an inclusive, fluid dynamic with any crowd, making each performance seem unique. Hill's quick wit and affectionate piss-taking ensure there are plenty of laughs, but never at the expense of causing anyone to squirm. Playful, that's all it is.
He's got a couple of solid set-pieces which capitalise on his natural skill with people, especially when he's in compere mode. His most often-used trick is to drag five unsuspecting blokes from their seats to create an impromptu boy band. The gags he cracks as he assembles them mightn't amount to much, but they are only incidental to the horseplay, all contributing to his goal of creating a fun environment without causing morbid embarrassment to anyone he engages with.
When it comes to less physical routines, Hills continues to spread his happiness and goodwill. The way he tells them, every anecdote has an uplifting message. Again there might not, on the face of it, appear to be a huge amount of comedy in an elderly lady buying a baguette only to discover she couldn't possibly eat it all. But for this upbeat Australian, it's cause for another celebration of politeness, of slight eccentricity, of the basic good of human nature.
His set is a string of such conversational anecdotes about the sort of thing everyone can identify with. It may be considered old hat to do routines about air travel (though Hills' artificial right foot means he always has a different experience of security than the rest of us), but it's just typically inclusive, unthreatening material from which Hills can base his message of goodwill.
The eternal optimist, Hills makes the world a better place – and by quashing the inner cynic, inspires you to want to make it that little bit better, too.
Review date: 20 Jun 2007
Reviewed by: Steve Bennett
By near-universal consensus,
Recent Reviews
What do you think?