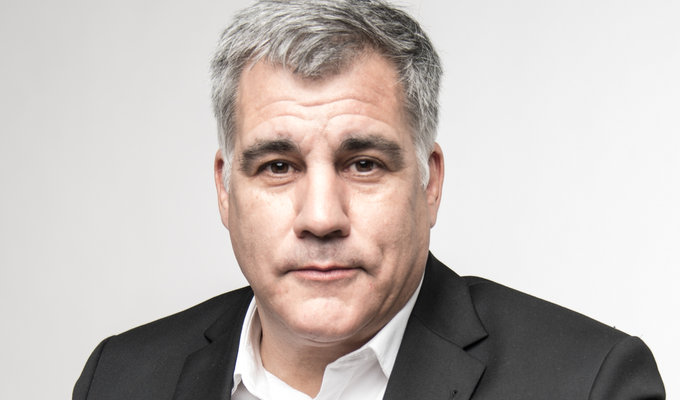 Lewis Schaffer – Original Review
Note: This review is from 2007
Lewis Schaffer
was considered something of a comics' comic – but for all the wrong reasons. He had a reputation not just for dying, but dying so spectacularly, that every other stand-up in the room would be compelled to watch, enjoying his often self-inflicted suffering with huge dollops of schadenfreude.
Now, though, he seems to be finding a fresh focus, which is bad news for his sadistic colleagues, but better news for comedy-goers.
Not that he's found an exciting new approach, in fact it's almost as old as stand-up itself: a brash, opinionated Jewish New Yorker bitching about the world in punchy, acerbic one-liners, while subtly revealing his own failings.
He has the confidence – arrogance? – of knowing his point of view is correct, and won't hold back on sharing it. Such unambiguity gives him a natural authority and his material a black-and-white clarity. And coming from where he does, the short, sharp rhythms of stand-up are in his DNA.
He's lived in Britain for seven years, and this has given him an insight into the way our national psyche works, which he combines to good effect with gags about his homeland. All this, and he's unabashedly self-absorbed, too, getting plenty of bitching about his ex-wife off his chest, in some delightfully bitter asides.
With a jagged edge to his gags and a natural command over the audience, Schaffer is on his way back…
Review date: 12 Jun 2007
Reviewed by: Steve Bennett
It used to be that
Recent Reviews
What do you think?