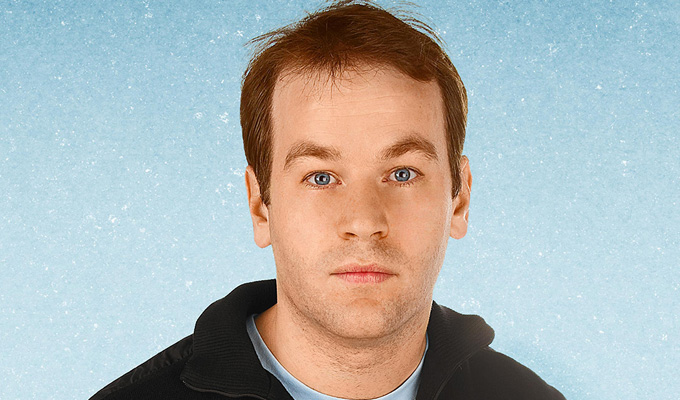 Mike Birbiglia – Original Review
Note: This review is from 2007
He's something of a storyteller, after starting with a couple of very witty gags about his unpronounceable name and brief, wryly amusing anecdotes to establish his credentials, he relaxes into more leisurely tales.
His manner might not infuse the audience with much energy, but he's generally worth sticking with, as his richly described recollections throw up some skilful turns of phrase and genuinely unexpected punchlines.
Best are his memories of misadventures from his misfit childhood, which produce gags that other, less consequential, segments sometimes struggle to find. His parents' fretting over a computer virus, for instance, doesn't really go anywhere.
Another signature routine compares rap's often happy-go-lucky early days to the aggression of today. It's one of the few times he does inject some life into the delivery, and is very neatly executed.
He's not a spectacular comic, but certainly an above average one, thanks mainly to the frequent demonstrations nifty writing that gives his anecdotes their twist.
Review date: 6 Jun 2007
Reviewed by: Steve Bennett
Giving lie to the image of New Yorkers as irredeemably brash, Mike B is a slow-burner of an act; a comic with such a laid-back style that it borders on the sluggish.
Recent Reviews
What do you think?