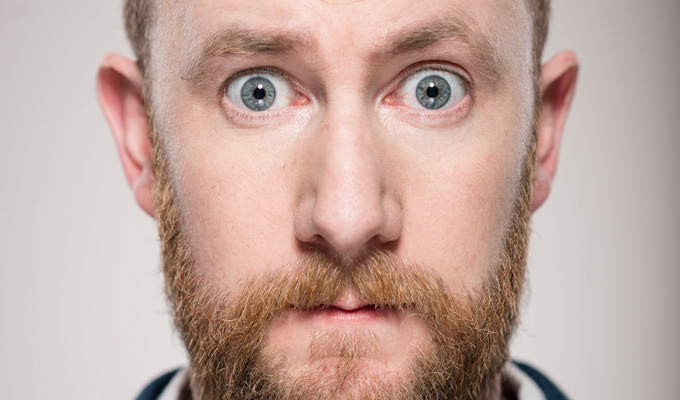 Alex Horne – Original Review
Note: This review is from 2007
Alex Horne
.
His puns have a sharpness born from an innate, geekish, love of the English language and are given added punch by his masterful misdirection that means no clue is ever given to the impending gag.
In manner, he is understated, with a hint of bookish intellect. But this belies an engaging curiosity, which means he's very easily distracted into following whatever digression the audience, with his encouragement, might want to follow. It makes for entertainingly fluid interludes before he seamlessly slips back into his prepared material.
Not all of his wry set comes from manipulating words, though. Perhaps surprisingly for a mild-mannered, well-educated, middle-class man, his memorable closing set piece involves a Justin Timberlake-style beatbox, b-b-b-b-beatbox.
Yet this, too, is not all it seems, and come the reveal, the audience are more than happy to have been hoodwinked yet again by this deft comic mind.
Review date: 12 Jan 2007
Reviewed by: Steve Bennett
Wordplay, more than sarcasm, is often regarded as the lowest form of wit – but never in the hands of
Recent Reviews
What do you think?