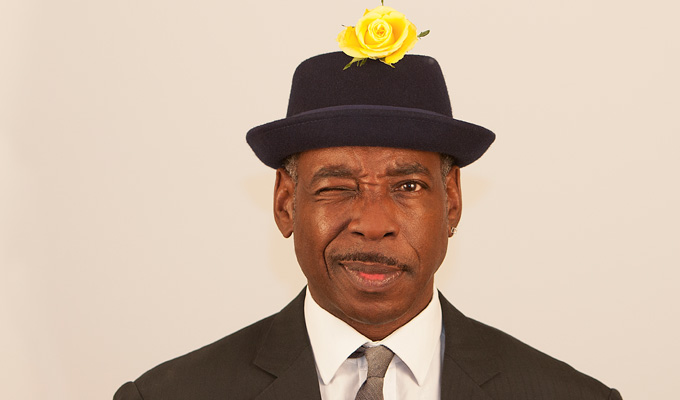 Rudi Lickwood – Original Review
Note: This review is from 2005
Rudi Lickwood
's act; he's part old-style club entertainer with clear jokes and obvious comic rhythms, and part new-style stand-up imparting personal tales and sharing opinions.
It's a winning mix that ensures he fares well with almost every audience, even if straddling the two genres means he can't quite be master of either.
What is quickly obvious, though, is that he knows exactly what he's doing, with a quick, easy patter that instils confidence you're in the hands of a professional. The relaxed charm, infectious chuckle and toothy Eddie Murphy grin all help on that front. And banter comes effortlessly, even if it often doesn't lead anywhere.
That doesn't really concern him, either, for once he's established his credentials, Lickwood's not afraid of laugh lulls, knowing he can turn on that charm and win things back. That confidence comes in useful when he comes to setting out his more thoughtful, personal pieces, though it also allows him to lose focus now and again, too.
The mainstream material in Lickwood's set is fairly typical stuff – flying budget airlines, childhood reminiscences, that kind of thing – which won't catch the interest of the regular comedy-goer. But sitting happily alongside this is the more intriguing material about attitudes to race and the fact that thanks to the Child Support Agency, he's just discovered that, having not long turned 40, he's a grandfather. It's this that makes him stand out from your normal crowd-wrangling comic.
In short, Lickwood has something to appeal to everyone, always told with an undeniable skill.
Review date: 1 Dec 2005
Reviewed by: Steve Bennett
There are two sides to
Recent Reviews
What do you think?