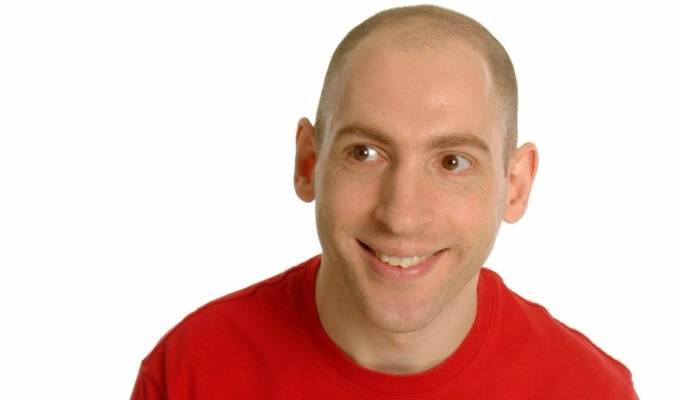 Adam Bloom – Original Review
Note: This review is from 2005
Bloom's obsessive enthusiasm for the art of comedy is patently obvious from the moment he bundles onto the stage in a buzz of nervous energy.
It's a passion that borders on the autistic, as he analyses and deconstructs his material, his performance and the audience reaction to it as he chunters breathlessly along. Such focus on the mechanics of the routine may verge on the self-absorbed, but in practice it gives a spontaneous verve to his act.
Not that he should ever have to pay heed to his almost stereotypically Jewish neuroses, for his creative, incisive and unconventional material always stands out from the crowd.
Most the well-crafted routines have their origins in some astute questioning of human behaviour - most often his own, given that powerful self-conscious streak. From there he imaginatively extrapolates and hypothesises to create some uniquely funny 'what ifs'
This always enjoyable routine is laced with a strong sense of the absurd, the occasional flirtation with more uncomfortable areas and, above all, a well-honed comic sensibility that can craft a smart punchline. It's an attractive combination that makes Bloom one of the more distinctive voices on the comedy circuit, and one that's always worth making a detour to hear.

Review date: 1 Oct 2005
Reviewed by: Steve Bennett
Recent Reviews
What do you think?