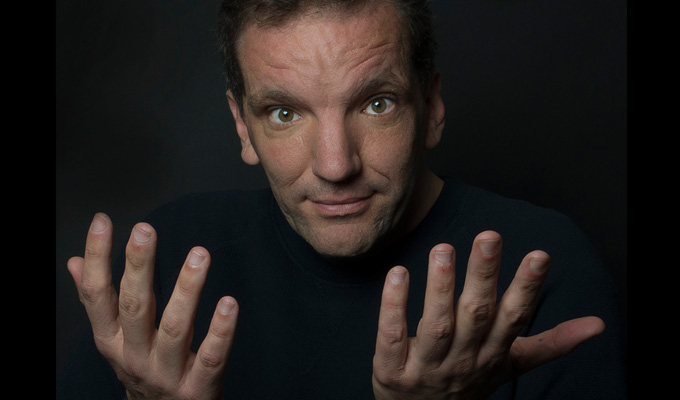 Henning Wehn – Original Review
Note: This review is from 2005
Wehn is possibly the only German comic working on the British circuit, which is obviously going to be the springboard for many gags playing up to the stereotype of an efficient, but humourless people.
Thus he will tell the most appalling old gag, then forensically, painstakingly analyse it in ridiculously minute detail. Depressingly, he often gets a laugh from the original bad joke – but the unrelenting audacity with which he forges ahead with his obsessive deconstructions is also impressive. 'Stop laughing,' he admonishes the audience at one point, 'I haven't finished explaining the joke yet.'
It's an incredibly well-engineered piece – living up to yet another German archetye – managing to subvert many of the conventions of stand-up by so blatantly telegraphing what he's up to, yet remain accessible and funny.
Yet however good this is, the heavily-accented Wehn always runs the risk of being pigeonholed as something of a novelty act. Perhaps aware of this, he's edging his routine into more interesting areas. The suggestion he's an unreconstructed Nazi yearning for the glory days of the Third Reich pushes into darker area, as do the nasty, vindictive traits he subtly affects.
Still relatively new, Wehn is shaping up to be an impressive act able to push at the limitations a few one-dimensional national traits initially suggest.

Review date: 1 Sep 2005
Reviewed by: Steve Bennett
What do you think?