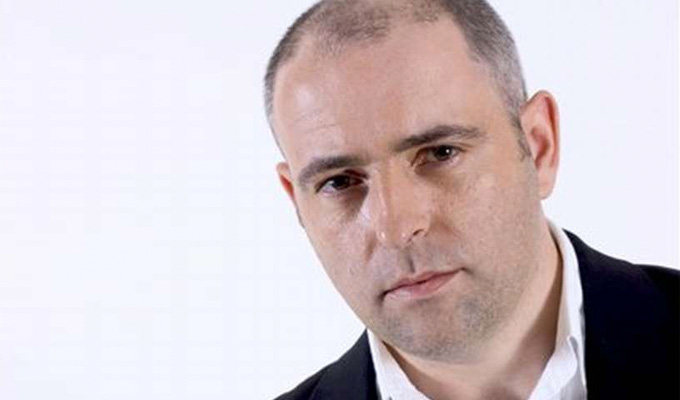 Ian Coppinger – Original Review
Note: This review is from 2005
This diminutive Irishman is a consummate storyteller. Whether it be recounting one of his own first-hand experiences, or spinning out an exaggerated, imagined scenario, his witty, pacy approach effortlessly enraptures the audience.
His routines can be based on the flimsiest of premises, one of his best is inspired by Ireland's introduction of a 15c tax on supermarket plastic bags - but he lets the ideas, and the jokes, fly. And what a rush it is
As a performer, he's a natural ­ at least he's got that way after years of hard work ­ and is now a mesmerisingly powerful force on stage, on a par with his compatriot Tommy Tiernan.
Combine that with his forte for the astute observation of the most trivial details, playful exaggeration and forceful opinion ­ plus the skill to encapsulate it into one tremendous tale, such as his budget flight from the most rural of Irish airports ­ and you have a hugely impressive package. He may be tiny, but all the signs are that he's set to be a stand-up colossus.

Review date: 6 Jun 2005
Reviewed by: Steve Bennett
What do you think?