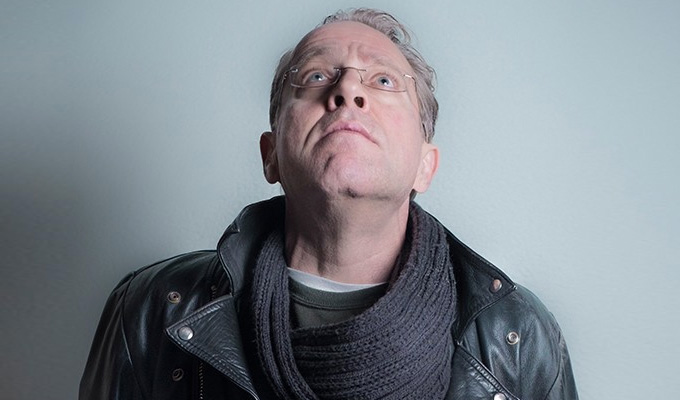 Mike Wilmot – Original Review
Note: This review is from 2005
Mike Wilmot's a straightforward, no-nonsense white-bread sort of guy. He's a man who knows what he wants – and what he wants is beer and sex. Just that.
That is barely enough, you would have thought, to separate him from almost every other bloke on the planet, let alone every other comic.
But what does stand Wilmot in a league of his own is the devastating accuracy of his observations; the no-bullshit way he cuts to the chase; not to mention his triumphant combination of self-deprecation and gruff irritability
His favourite topic is bad sex. And while comic talking about sex is hardly headline news, Wilmot takes it new levels, with his disarming honesty, no matter how crude or how much it exposes his own painful inadequacies.
And there's also a cheeky twinkle behind his stance, too, which means even his own special vagina monologue manages to be both filthy without being gratuitously offensive at the same time.
Other functions of the human body get an airing, too, with routines about nasal hairs, haemorrhoids and eyeball surgery in his arsenal. Mostly they elicit disgusted cringes to accompany the laughs. But teasing the audience's reaction to his icky topics is all part of the fun.
His use of language is faultless; employing the perfect descriptive word or exaggerated metaphor every time to communicate his from-the-heart opinions about the world's failings to unremittingly hilarious effect, brilliantly evoking unflattering images that lodge themselves steadfastly in your head.
This grizzly Canadian is, quite simply, one of the best, straight-up stand-ups in the world – Britain is lucky to have him for at least half the year.
Review date: 4 Apr 2005
Reviewed by: Steve Bennett
Recent Reviews
What do you think?