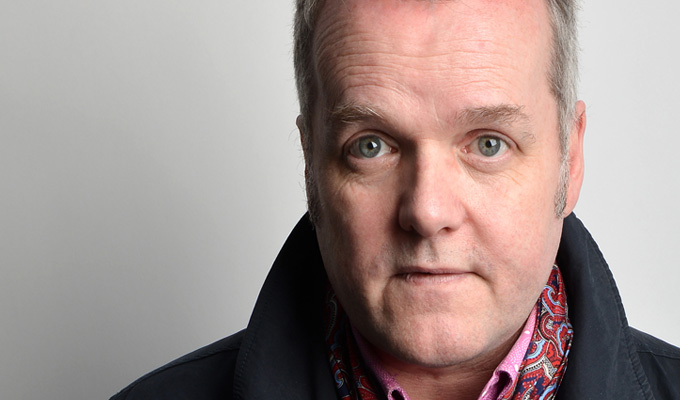 Kevin Day – Original Review
Note: This review is from 2005
Not often seen on the circuit these days, Day is now better known for his broadcast work on Match Of The Day, Talksport or Five Live.
But while that CV suggests a sporting bent, his live set takes its cue from the world of politics – with the twisted world of the bigoted right a favourite target. Indeed, he once had a teenage flirtation with that world himself, as he explained in a one-man show of the Nineties, but has long been reformed and redeemed.
His approach to stand-up is casual and stealthy, low-key and laid-back. Indeed, his starting points often appear unexciting, gently meandering into familiar topics with a few so-obvious-they-had-to-be done lines that don't do much to capture the imagination.
But slowly and subtly, this robust South Londoner nudges into more thoughtful and inspired territory, with the punchlines to match. Only then do you realise you've been seduced – or hoodwinked – into some very classy comedy indeed.
In this, Day is a talented artisan of stand-up, offering proof positive that a 'slowly, slowly catchee monkey' approach can prove devastatingly effective in the right hands.
Review date: 3 Jan 2005
Reviewed by: Steve Bennett
Recent Reviews
What do you think?