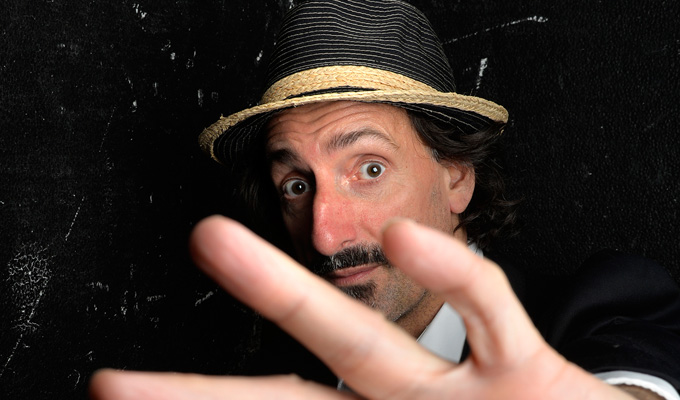 Addy Van Der Borgh – Original Review
Note: This review is from 2005
As much a tour-de-force performance piece as stand-up, Van Der Borgh's witty set provides an excellent excuse for him to showcase his talents for acting, accents and the exaggerated expressions his face seems built for.
He's not the first stand-up to find comedy in giving voice to inanimate objects, but it's a device he employs to great effect, as he imbues everything from a TV set to a bottle of wine with a distinct, cartoonish personality.
It's done to illustrate a warm and wry confessional about his unhealthy relationship with alcohol – a mature, reflective piece that's a world away from lager-fuelled laddishness.
So far, so powerful. But it comes at a price. By aiming to penetrate deeper than a reflex reaction, Van Der Bogh sacrifices some hilarity. There is the occasional genuine laugh-out-loud moment, but as a set, this is more impressive than mirth-making. None the worse for it, but something, perhaps, of an acquired taste.
Review date: 1 Jan 2005
Reviewed by: Steve Bennett
Recent Reviews
What do you think?