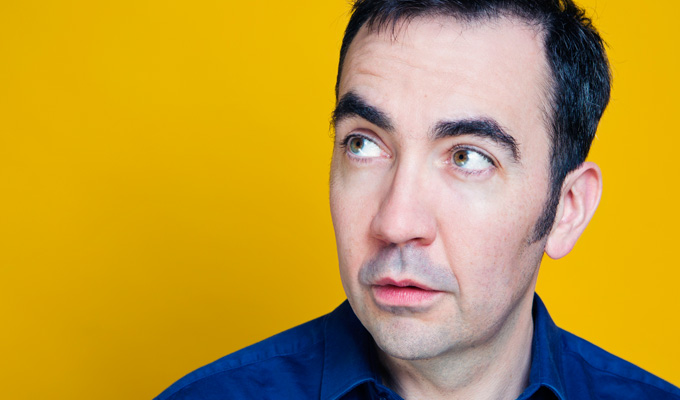 Stephen Carlin – Original Review
Note: This review is from 2003
Stephen Carlin
in fast establishing himself as one of the most distinctive, and funniest, new comedians in Britain.
His obsessions are pedestrian, too, with a particularly quirky fixation with snooker and its rules, possibly because he loves the clear order such rigid guidelines produce.
It's a fastidious nature that he puts to impeccable use, pedantically careful in picking apart previously unnoticed absurdities with careful, scientific precision.
So while he starting points may lie in the everyday, his steely logic paradoxically moves the familiar into the bizarre. Never again will you look at Popeye The Sailor Man, Reservoir Dogs or hoof-handed men in quite the same way.
His use of language is equally meticulous, with just the right word, phrase or eccentric sentence construction, skilfully delivered in his deadpan Edinburgh brogue, to brilliant effect. And he's becoming an increasingly adept performer, learning how to harness his shy unease to his advantage, rather than his detriment.
Carlin is, in short, a man who deserves to go far.
Review date: 1 Jun 2003
Reviewed by: Steve Bennett
On stage, he has the dress sense of a fusty junior insurance clerk, and the subdued social awkwardness to match ­ but
What do you think?