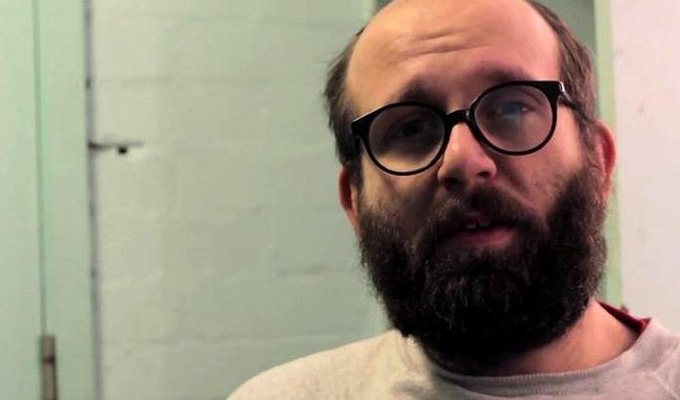 Daniel Kitson – Original Review
Note: This review is from 2002
Kitson is the perfect antidote to the slick, laddish, sex-and-drugs comics that pervade the circuit.
With his wild hair, wilder beard, lisp, stutter, Coke-bottle glasses and appalling dress sense, he's not exactly the epitome of confident style.
But then, that's the root of his unique comedy, that of the hopeless inadequate struggling to get by. He's an untrendy, slightly reactionary, figure baffled and angered by the harsh world, yet too socially inept to do anything about it.
Paradoxically, though, this awkward misfit can take command of the most rowdy of audiences, unleashing a relentless stream of acid put-downs and demonstrating an unequalled mastery of swearing.
That these two sides of this personality - the delicate, sensitive soul and the aggressive destroyer of hecklers - so effortlessly coexist is testament to Kitson's innate comic ability, using arrogance, tempered with self-deprecation, as a common theme.
In what proportion you see the uncomfortable outsider or the formidable ringmaster depends on the night, for Kitson knows how to read a room - always willing to go with the moment, mixing his routines with inspired riffing to best fit the atmosphere.
In short, a natural born comic.
Review date: 1 Oct 2002
Reviewed by: Steve Bennett
Recent Reviews
What do you think?