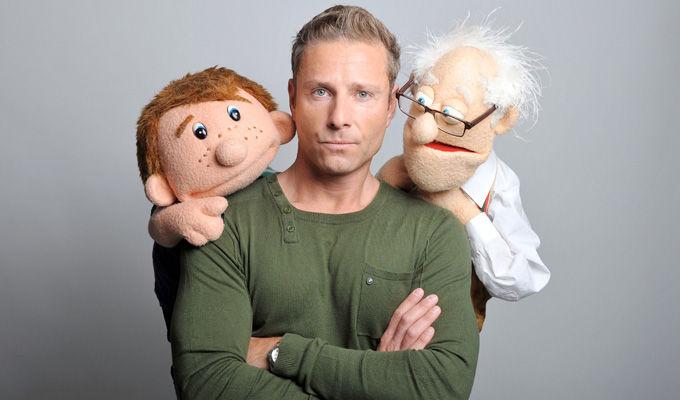 Paul Zerdin – Original Review
Note: This review is from 2002
Zerdin is a fantastic ventriloquist - hugely entertaining, technically perfect and able to build a winning rapport with any audience.
But despite his undoubted talents, there is still a persistent doubt that, from a purely comedic viewpoint, it's a lot of smoke and mirrors to shore up some pretty undistinguished material.
Zerdin's never going to starve - he's a good-looking chap and his barnstorming act guarantees a satisfied audience, whether it be on the supposedly 'alternative' comedy circuit, or the traditional variety one.
But essentially this is a very old-fashioned act, even if he is a master exponent of it.
True, there's an attempt to update it with some postmodern irony - but it doesn't get much further than the predictable gags about where the vent has put his hand. When even Keith Harris is doing this sort of 'racy' set in an attempt to revive his moribund career, you know you're not cutting edge.
A few pub jokes - and one gag that relies on the phrase 'funny fella' to mean gay - also date the attitudes.
But despite all the criticism, this is a very hard to dislike. The dummy is a brilliant character and Zerdin is mmensely entertaining and likeable, able to blow away audiences where other talented comics have failed.
However, a die-hard comedy fan may find little of substance at the heart of Zerdin's set. Even if it is good fun.

Review date: 23 Jul 2002
Reviewed by: Steve Bennett
Recent Reviews
What do you think?