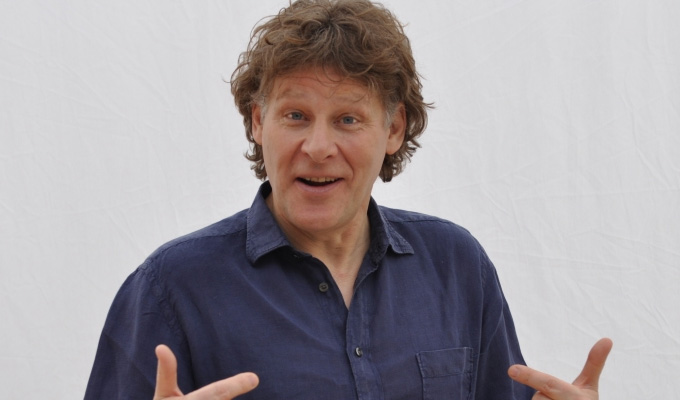 Peter Searles – Original Review
Note: This review is from 2001
Peter Searles is not a comedian, but an actor. But his adventures in Latin America have provided him with more than enough comedy material for not just one solo show, but three.
And, perhaps because of his thespian background, he doesn't feel the need to hammer out the gags.
The show - we saw Through Peru, though we understand they are all stylistically similar - starts in very low-key manner, with a bit of chat, and a few gently inconsequential anecdotes as the bar-room storyteller settled into his stride.
Where stand-ups feel they have to win an audience over in the first 30 seconds, Searles knows he has the full hour and a quarter to do so, and he's going to take his time.
And his amiable shaggy-dog stories do indeed build to a crescendo, as the audience comes increasingly embroiled in the backpacker's almost unbelievable tales - the momentum of the retelling building unstoppably as the anecdotes become increasingly hilarious.
Encounters with everyone and everything from friendly Khymer Rouge terrorists to giant shit-eating cockroaches are recounted with warmth and style.
But it's not all light-hearted japes at Searles's predicament. His travels also took him to one of the world's most inhumane jails - a segment that adds much more than a veneer of depth to his tales, though any social or political points are kept subtle, never laboured.
A seemingly endless pot of fascinating stories, always well-told, make for a spellbinding evening.
Review date: 4 Mar 2001
Reviewed by: Steve Bennett
Recent Reviews
What do you think?