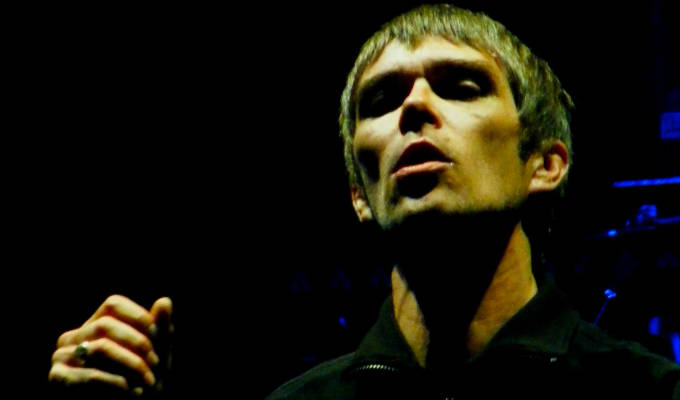 Ian Brown missed a trick...
Tweets of the week
To celebrate Black Friday, all of my tweets today are 25% off! This is to thank y

— Richard Osman (@richardosman) November 26, 2021
The first sign of madness is the heavy heavy monster sound.

— Olaf Falafel (@OFalafel) November 25, 2021
i pronounce Adele like Pelé 💅

— jack rooke 👋 (@jackrooke) November 23, 2021
I went to an Action Man boxing match. Nothing below the belt.

— Friz Frizzle (@FrizFrizzle) November 24, 2021
i ain't victim-blaming, but why tf was an egg sitting on a wall

— tweets by ellewasamistake (@ellewasamistake) November 24, 2021
You never hear about a tight cannon

— mark normand (@marknorm) November 26, 2021
"This is the best thing since sliced bread"
- first person to use toilet paper

— Craig Deeley 🇪🇺🏳️‍🌈 (@craiguito) November 19, 2021
i consider myself more of a lin-manuel samantha

— rachel syme (@rachsyme) November 23, 2021
The fact that Ian Brown believes that Covid-19 is a hoax but has never called it 'Fools Cold' is the biggest missed opportunity of the year.

— SkillsMcGill (@skillsmcgill) November 25, 2021
Published: 26 Nov 2021
Recent Punching Up
What do you think?