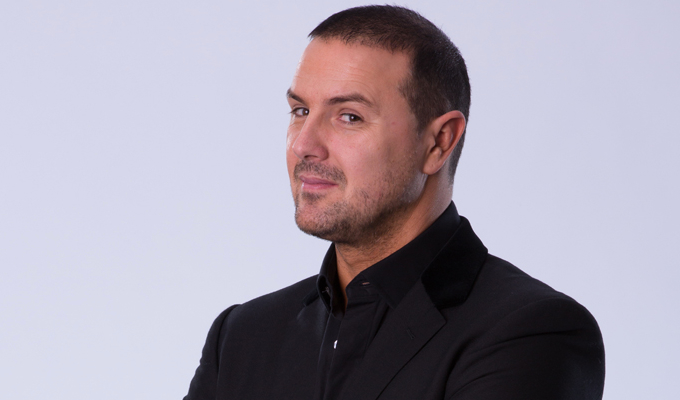 In it for the money!
Ever wonder what drove Paddy McGuinness to take up comedy? Perhaps an artistic compulsion to get his vision across? Or a psychological need to win the approval of strangers?
No - it was the money.
He has today admitted he saw how much his pal Peter Kay got paid, and wanted a piece of that pie.
Speaking on This Morning today, he explained: 'It was purely a financial decision.'
He'd known Kay since school but had drifted apart when they ran in to each other in Manchester.
'We went into a club in Manchester, a famous comedy club called The Frog and Bucket, he told presenters Holly Willoughby and Phillip Schofield. 'We went there together and I watched him and he did like 15 minutes on stage.
'And… that's what piqued my interest, when he got his wages.
'I think he got £40 or something and at the time, I wasn't earning that on the shift … so I thought I'd give it a go.
'So it was purely a financial decision to do it and that's how I came about being back in with Peter and my mates again and then it just snowballed really.'
McGuinness was on the ITV show to plug his new memoirs, My Lifey.
Published: 27 Oct 2021
Recent Punching Up
What do you think?