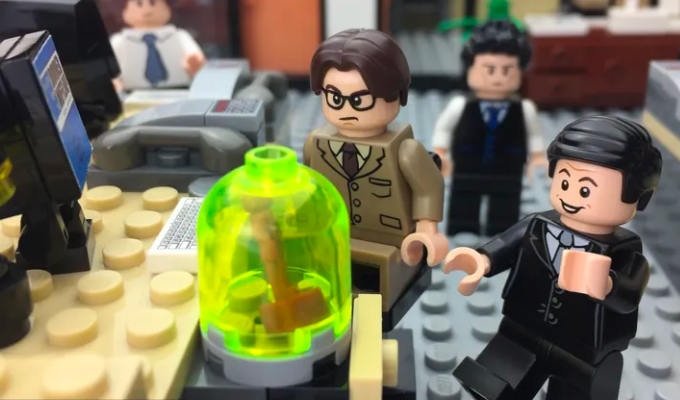 The Office to be immortalised in Lego
The staff and Scanton offices of Dunder Mifflin are set to be immortalised in Lego.
A set of bricks based around the American version of The Office is to go into production after being suggested by a fan.
The idea from Jaijai Lewis went forward for official review by the Danish toy company after attracting the support of 10,000 fans.
And now it has been selected to be the next set to be released under as the next Lego Ideas brand.
In a blog post, the team said: 'This is a super interesting and entertaining television show that we feel is universally known and loved and Jaijai's creation captures all the details of that story so well.
'It's also very apparent to us how much desire there has been for a set like this after numerous submissions reaching review over the years. This time we had the opportunity and we jumped on it.'
The images on this page are concept art created by Lewis and not the final version, which will now be created by Lego designers based on his suggestions. He will get a one per cent royalty on all the sets sold when they do become available.
Published: 25 Oct 2021
Recent Punching Up
What do you think?