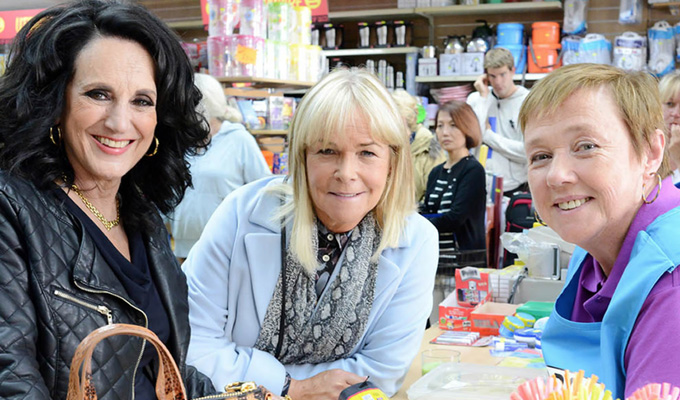 £2.5m: the value of the Birds Of A Feather mansion
Want to live like a Birds Of A Feather character? Well it would cost you £2.5million to buy a detached house in Chigwell like the sitcom's Tracey Stubbs.
But for those on a tighter budget, Mark and Jeremy's Peep Show flat in Croydon would set you back about £250,000.
That came bottom of a list of ten British TV and movie houses value by mortgage comparison website Bankrate.
Top of their tree, was the Big Brother house in the London commuter belt town of Borehamwood,valued at £4.5 million.
The bright pink Notting Hill mews house from Love Actually was next at £3million.
The Birds Of A Feather house is called Dalentracein the series, and boasts an indoor sauna and swimming pool
Experts said: ' Located on the Essex-London border, Chigwell has always been a desirable location and favoured by celebrities and footballers alike. With Epping Forest on the doorstep and quick links into London, houses in this area are priced at a premium, with experts predicting valuations to continue rising year on year.'
Also on the list was the Vicar of Dibley's house in a quaint Buckinghamshire village, valued £650,000 and the Only Fools and Horses flat in the up-and-coming South London hub of Peckham, priced at £500,000.
Published: 2 Jul 2020
Recent Punching Up
What do you think?