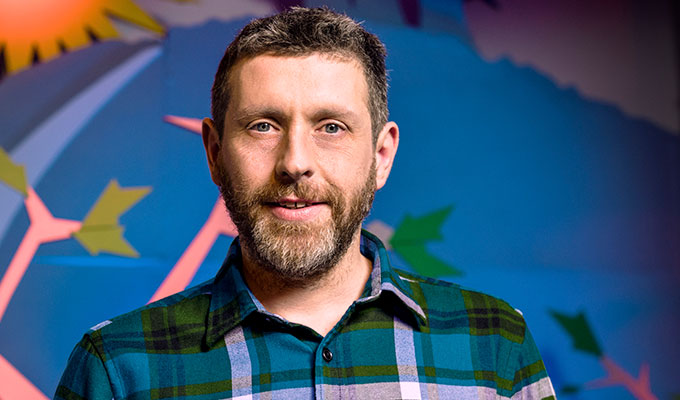 Comedian becomes a crossword compiler (4, 6)
Dave Gorman has achieved a long-held ambition – by setting a cryptic crossword for a national newspaper.
The comedian's first puzzle – compiled under the pen name Bluth – has been published by The Independent today.
It came about after he tweeted a crossword last month, compiled entirely for his own amusement.
Clues to today's grid – which is here – include 'Bizarrely, "our big hen" is how Sunak might describe Johnson (9)' and 'Celebrity starts to stupidly tell Doctor Doctor gag, essentially, backwards (7).'
His efforts have been praised by cruciverbalists on the website Fifteen Squared.
The leading comment said: 'I haven't seen Bluth before and found this an enjoyable puzzle. It was generally on the easy side but with a good variety of clues. Some of the surface readings had a misleading context and there were a couple of unusual clue types,'
Two years ago, Gorman featured in a clue for a Guardian cryptic crossword: 'Performing too much? Is it end for super Dave Gorman broadcast? (15)' Scroll down for the answer.
And he was an answer to an Observer clue in 2012: 'Good chap, engaging alternative comedian (6)'
Answer to clue: Overdramatising (an anagram of 'Is It Dave Gorman' plus the 'r' at the end of 'super'
Published: 13 Apr 2020
What do you think?