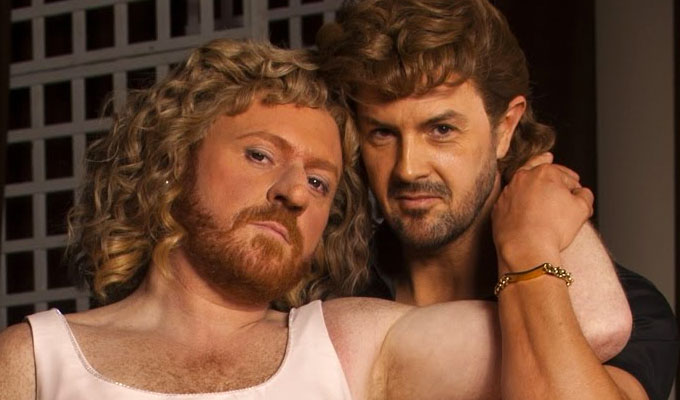 Would you pay £75 to see Dirty Dancing with Keith Lemon and Paddy McGuinness?
Paying up to £75 to watch a 32-year-old film in a field might seem like a tall order.
But cinema bosses are hoping the presence of Keith Lemon and Paddy McGuiness will make it worth the price.
The pair are hosting a 'live cinema experience' based around a screening of Dirty Dancing at Knebworth House, Hertfordshire, and Tatton Park, Cheshire.
They have previously spoofed the 1987 movie in their ITV series Keith & Paddy Picture Show – and danced to (I've Had) The Time Of My Life for Comic Relief.
;
In the MovieFest event, the pair will pretend to be running a video shop, where they will draw on movies from the 1980s, 'the decade of shoulder pads and Spandex'.
And after the film's been screened they will return to the stage for a finale and to host a party.
In a statement McGuinness said: 'Let the Dirty see the Dancing!' which really makes no sense at all.
And Lemon said: 'Really excited about MovieFest! In the past, I've projected onto a bedsheet in me garden, but this is gonna be a next level! And with me good mate Paddy McGuinness.
'There's gonna be food and drink, we're gonna have music! It's gonna be a wicked party. And party is my middle name. Well it in't really, it's Ian.'
The events, staged by Showcase Cinemas and Luna Cinemas , are at Knebworth House on August 16 ad 17 and Tatton Park on August 30 and 31.
General admission is £29.50, or £42 of premier reclining seats and a free drink, of £75 for a VIP ticket that includes a meet and greet.
Published: 12 Jul 2019
What do you think?