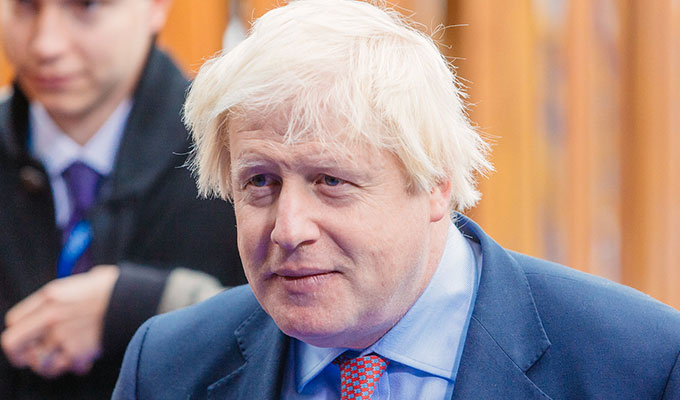 Let's show Boris Johnson is fit to be PM!
Quote of the week
'Enough is enough, let people tell their jokes' Nigel Farage, March 2, 2014
Tweets of the week
Guys, I'm delighted to announce that I'm getting a Netflix special. I hope it serves as inspiration to anyone else out there who thinks they don't have what it takes to be linked to a grisly murder in a remote part of Arkansas.

— Pundamentalism (@Pundamentalism) June 9, 2019
Which idiot called it a Prince Albert and not a Piers M'organ.

— Ian Power (@IHPower) June 11, 2019
Top wedding tip: when throwing rice on the newlywed bride and groom as they leave the church, always take it out of the bag first

— Spazio (@Spaziotwat) June 11, 2019
Invisible ink. That's something you don't see any more.

— paul bassett davies (@thewritertype) June 11, 2019
You rarely see a church with free WiFi. I guess because no church wants to compete with an invisible power that actually works.

— mark normand (@marknorm) June 13, 2019
To prove that Boris Johnson is fit to be Prime Minister, please join my rally TODAY. We meet at noon in the middle of the Garden Bridge.

— Andrew Hunter Murray (@andrewhunterm) June 12, 2019
And then there's this – which isn't funny BUT…
£20 for a boiled egg, one piece of toast and a mug of tea?

The story of a modern London cafe...

(Read to end of thread before commenting!) pic.twitter.com/h4Zz0xihHc

— Steve Parks (@steveparks) June 13, 2019
Published: 14 Jun 2019
What do you think?