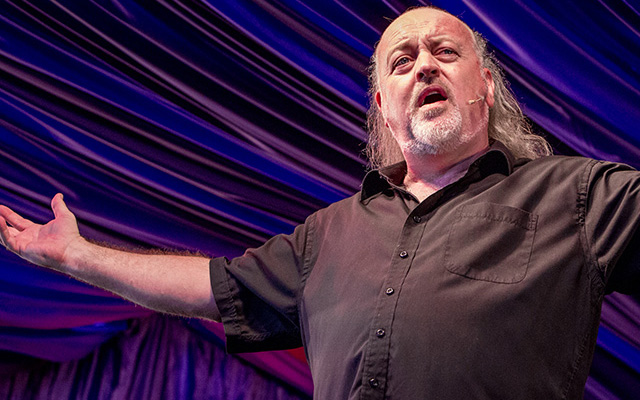 Bill Bailey: Edinburgh Fringe made me want to quit comedy
It's supposed to be a career launchpad – but Bill Bailey has revealed the Edinburgh Fringe almost made him quit comedy.
But the comic also said he realised that a real-world career was not for him, after he was fired from his job selling advertising space for not wearing a tie – even though it was a telesales job.
Bailey told interviewer Kevin Durham that the expense and humiliation of performing in the 1994 festival in a two-hander with Sean Lock was 'chastening'.
He said: 'We'd gone up there with high hopes for a show and we didn't get an audience. That's probably worse than even getting bad reviews, because at least then you're getting noticed. No one came to the show. Completely nought.
'There was one show when there was a comedian, Dominic Holland, just him in the audience and he said, "Just relax lads, enjoy yourselves just do the show" and me and Sean were like, "No, you know what, we feel a bit uncomfortable".
'It was tough because quite apart from anything else you lose a lot of money you have to find accommodation and advertising and posters and leaflets… and we ended off working off the debt by doing gigs. At that point, you start thinking, "where am I going with this?"'
Bailey added that he took a telesales job selling adverts in an 'unsellable tedious, arcane' publication to keep afloat while doing open-mic spots for no money.
'I got sacked in the end because I refused to wear a tie,' he said. 'I was like "It's on the phone! They can't see you! What can they hear the rustle of the tie?"
'Somehow [my boss] thought the tie would translate into your manner.'
Here's the clip:
Published: 7 Jun 2019
What do you think?