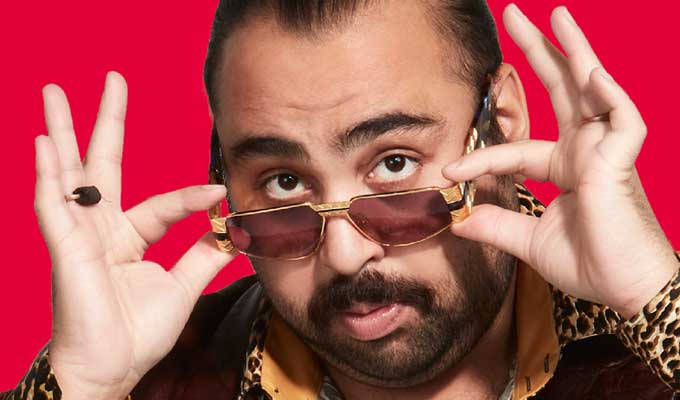 Chabuddy G launches a Peanut Dust Burger
Looks like Chabuddy G finally found a use for all that peanut dust.
As People Just Do Nothing fans will know, the hopeful Brentford entrepreneur hoped to make a fortune from selling 3,000 boxes of the powder that his uncle smuggled to the UK.
Asim Chaudhry's alter ego even used the services of Kurupt FM to make a jingle, complete with the disclaimer: 'May contain peanuts – and glass.'
Now boutique burger chain Patty & Bun is offering its own Peanut Dust Burger (without the glass, we hasten to add) at its stores in London and Brighton.
It's made from a chicken thigh with Korean gochunjang mayo, satay sauce, chill & lime slaw, lettuce and brioche.
But as this trailer shows, the peanut dust is optional.
I teamed up with @pattyandbunjoe to create the sexiest burger of all time... The Peanut Dust Burger! Releasing tomorrow in all chains! Tag me with pictures of you noshing the burger isneet. #PattyAndBun #PeanutDustBurger pic.twitter.com/MC1e7deuf9

— Chabuddy G (@CHABUDDYGEEZY) April 30, 2019
And here's the original clip from the BBC Three sitcom explaining the origins of the peanut dust stash:
Published: 16 May 2019
What do you think?