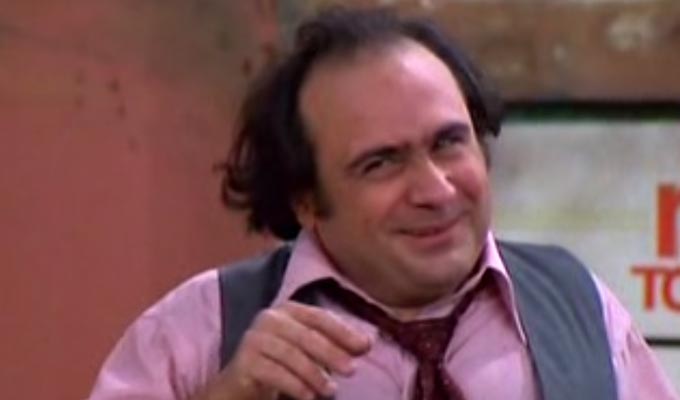 Danny DeVito's unconventional Taxi audition
Danny DeVito has revealed how he landed his breakthrough role in Taxi with an unconventional audition.
The actor had only played small parts before trying out for the new sitcom in 1978.
He had been sent the pilot script, and had been impressed by how funny it was, before going in to read for the part of grouchy cab controller Loui De Palma.
Speaking to veteran talk show host Larry King, De Vito recalled how he walked into the audition, room, full of Hollywood hotshots, with the script in his hand.
'I wanted to really make an impression, so I walk into the office… I take a step in and say: "One thing I want to know before we start – who wrote this shit?" and threw it the script on the table.'
He said from that moment on he could do no wrong: 'No matter what I said they thought was pretty funny. If I said, "And" they laughed.'
Published: 27 Mar 2019
Recent Punching Up
What do you think?