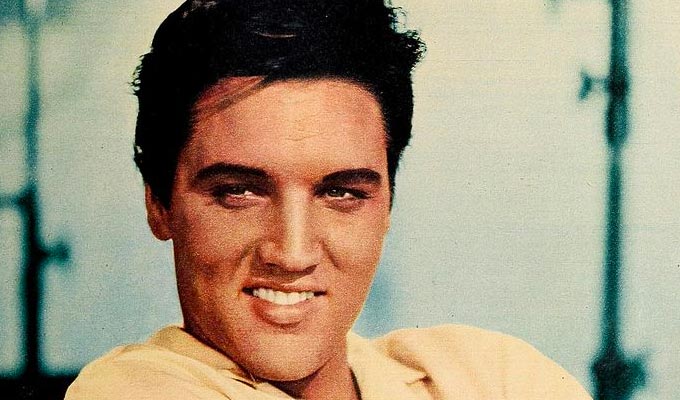 He's not the king of rock and roll, he's a very naughty boy...
Eric Idle has been reminiscing about Monty Python's biggest fan – Elvis Presley.
The King of Rock 'n' Roll delighted in the Nudge Nudge sketch with Idle and Terry Jones.
'He would call everyone "squire" because of that' Idle told Boston's WBUR-FM. 'And when I found that out my life was made, because I was a huge Elvis fan and I just couldn't believe he would do that.'
According to Presley's friend Jerry Schilling, Elvis watched the Holy Grail movie almost 50 times. And his former bodyguard Sam Thompson recalled the singer dismissing shows that didn't go well with the Black Knight's line: 'It's only a flesh wound'.
Indeed, such was Elvis' love of Python that he would recreate their sketches any time of day.
Presley's former girlfriend, and Thompson's sister, Linda, told Idle that 'Elvis would make her sit up in bed at two in the morning' and squawk through the Mrs Pepperpots sketches.
An apparent favourite for him to recite was the sketch in which one of the Pepperpots, played by Jones, gets a new brain from Curry's, and which mentions Presley in passing. While it's being fitted, the engineer played by Michael Palin adjusts the settings, causing Jones to screech random phrases such as: 'Good morning Mr Presley. How well you look, you look very well…'
'I just can't really get the visual of that' said Idle. 'It's the wider Elvis, sitting up in bed, with Linda Thompson, screaming at each other, looking for a new brain. And I just think that's so wonderful. You can't write that stuff can you?'
Of course, the Pythons can also count The Beatles among their fans, with George Harrison funding some of their movies.
Published: 28 Dec 2018
What do you think?