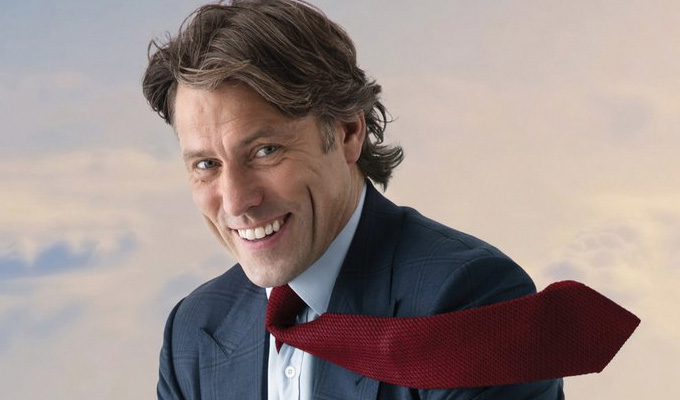 John Bishop can't give his DVD away
John Bishop literally couldn't give his latest DVD away.
The comedian went undercover to work the tills at HMV's flagship store in London.
He donned glasses, a fake beard and long hair and tried to get customers to buy his stand-up show, Winging It, as hidden cameras looked on.
After piling up the shelves, he tries to offer cheap versions of the disc, but many shoppers declined. One thought the sleeve looked like Jim Carrey.
Another shopper was even offered it for free still declined saying she 'wouldn't watch it'.
But a couple that did recognise Bishop brought the DVD,and got him to sign it.
The DVD is released on November 19. Click here to buy it from Amazon.
Published: 11 Nov 2018
What do you think?