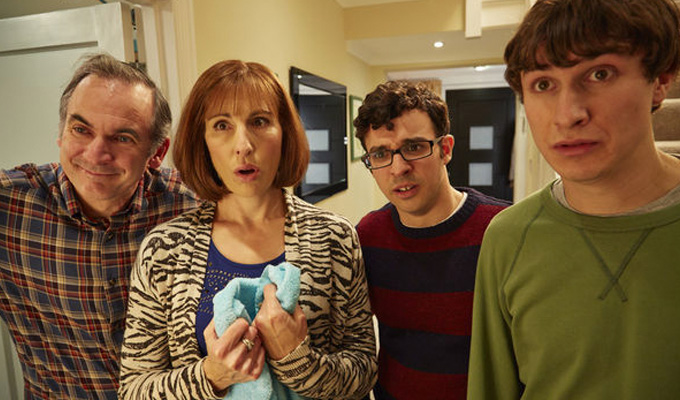 Is the writing on the walls for Friday Night Dinner?
Is Friday Night Dinner coming to an end? Star Tom Rosenthal has given a strong hint that it is.
In fact, even the upcoming fifth series of the Channel 4 comedy came as something as a surprise – not least to the owners of the family home in Mill Hill, North London, where it is filmed.
After the fourth series 'the woman who owns it was told that she could completely redecorate and we wouldn't be doing any more series,' Rosenthal told the Hawksbee and Jacobs radio show on Talksport.
'But then we went back and were like, "Actually, we are going to need that..."
'So we had to redecorate her house completely back to how it is in the show. And now she's in the process of redecorating it back.'
But Rosenthal isn't a fan of the new design. 'I prefer it how it is in the show, to be honest,' he admitted. 'But hopefully, she's not a Talksport listener.'
Published: 10 Apr 2018
Recent Punching Up
What do you think?