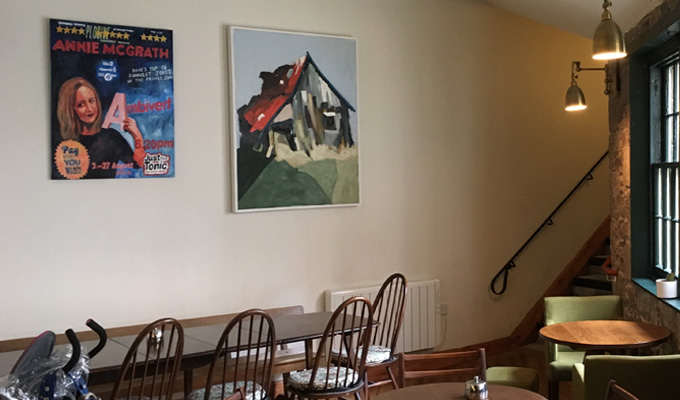 The comic they COULD hang
Could
Annie McGrath
have the classiest poster on the Fringe?
They comic did an art foundation course, so decided to put that to good use by painting the poster for her Edinburgh show, Ambivert
And it means she reached places other comedians cannot get. Elegant coffee shop Thomas J Walls doesn't allow Fringe posters but an original painting was a different matter.
So now the one-off is hanging on the wall of their cafe in Forrest Road, above.
Published: 10 Aug 2017
Recent Punching Up
What do you think?