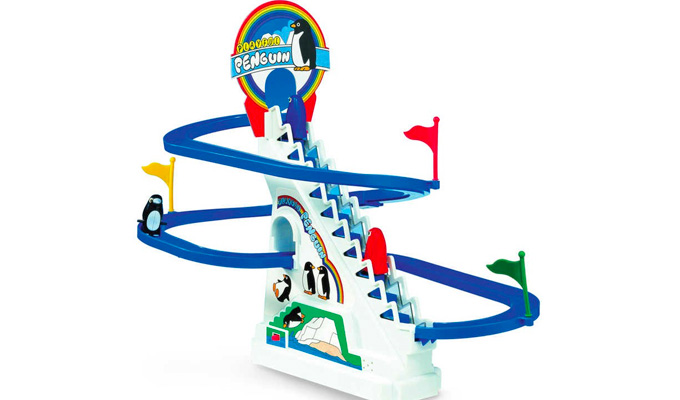 The big issue all* of the comedians are talking about
Talk about parallel thinking.
The Edinburgh Fringe is so massive that two comedians are almost certain to come up with a similar joke.
But this has to be one of the most unlikely: for Chortle was surprised to see two stand-ups in the space of 24 hours both use a kids' penguin game as a metaphor for the futility of life.
Both festival stalwart Richard Herring, and El Salvador-born Saturday Night Live writer Julio Torres bring out the toy as part of their shows.
And both comment that although it's marketed as a 'race', it only ha a single track so no overtaking is possible, making the middle penguin destined to come second forever. 'It's an analogy for the middle class,' Torres said, echoing Herring's similar idea.
As two of the first 12 shows we saw feature the toy, we can surely extrapolate that 16.7 per cent of all Fringe comedy show feature the penguin race – a total of 216.
Published: 6 Aug 2017
Recent Punching Up
What do you think?