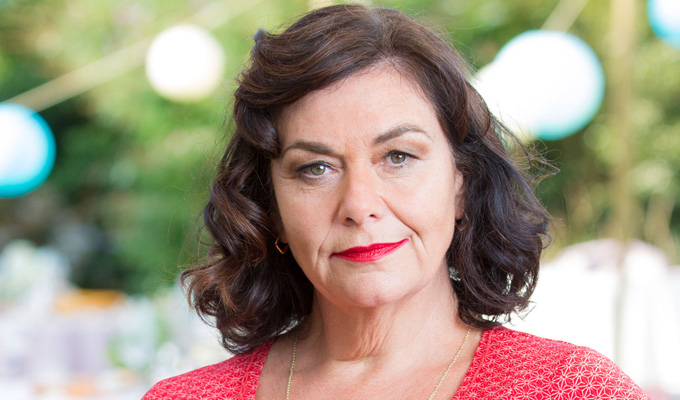 Dawn French is adept with the Cornish tongue
Dawn French is giving Cornish language lessons in a new series of online ads.
The comedian is doing the voiceover for the 'School of Cornish' ads for Bodmin-based ice cream company Kelly's of Cornwall.
In one ad she explains that 'bodhesik' means amateur, as a novice surfer struggles in the waves, 'terosa' means disaster, like an ice cream cone being dropped, and 'digoweth' means lonely, depicted by a solitary scarecrow.
The commercials are being published on YouTube and Facebook.
French is a lover of Cornwall, and lives in Fowey after selling her 15-bedroom holiday home in West Looe a couple of years ago. She filmed her Sky1 series Delicious in the county last year and is also Chancellor of Falmouth University
Last year, Kelly's released the first TV in the Cornish language, Kernewek, which will be returning to TV screens next week.
Although clearly commercials, the new Dawn French videos are being backed by Cornwall Council. Mark Trevethan from the authority said: 'We were delighted to support Kelly's - having Dawn on board will get people talking about the importance of language, and ultimately in celebrating Cornwall's rich and diverse culture.'
Apparently the new ads represent the 'free-spirited personality of the Kelly's brand' according to the marketing bollocks.
Published: 21 May 2017
Recent Punching Up
What do you think?