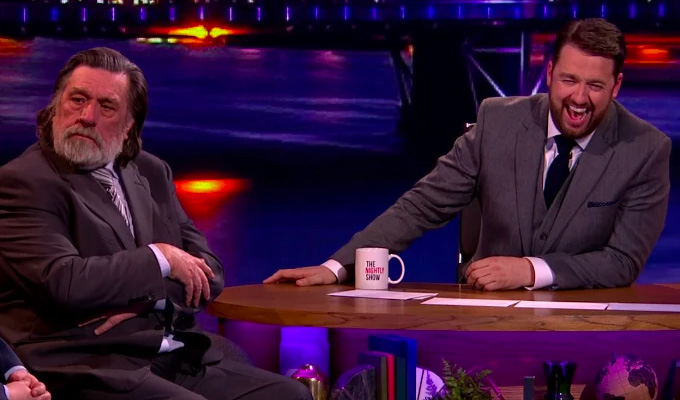 Ricky Tomlinson: I had one of my testicles digitally removed
Ricky Tomlinson has revealed how he had one of his testicles digitally removed.
The actor confessed that he accidentally flashed one of his balls while filming a scene in The Royle Family – forcing creator Caroline Aherne to edit the footage.
He told Jason Manford on ITV's Nightly Show: 'We done this episode when Jim's in his Y-fronts and both of his toes are supposed to be bad. And Anthony and Dave carry me up the stairs to the toilet. They put me in – soon as they go out, I get up, walking around.Nothing wrong with my toes…'
'So when we are coming to the ADR [automated dialogue replacement] that's after the programme's done you go in the studio to do any voice that's not quite right. Her and Craig [Cash] are sitting there and she went, "What do you think about this?
'I said, "What?"
'You know that scene you done when you're in your underpants and they are carrying you up the stairs?'
'I said, "Yeah."'
'She said, "Well, one of your bollocks was hanging out."'
I said, "What?"'
'One of your bollocks was hanging out. We had to erase it digitally before we showed it on the screen. What have you got to say about that?"'
'I went, "Was it the big one or the small one?" Honest to God.'
Here he is telling the story:
Published: 11 Apr 2017
What do you think?