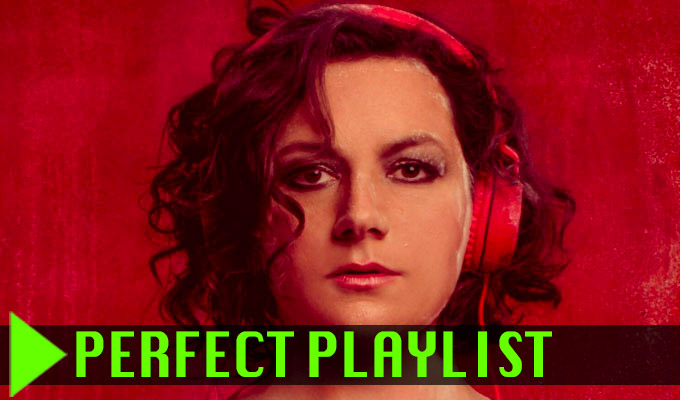 This felt like it was a show just for me
Blackadder - The Second, Third and Goes Fourth
I would watch this with my Dad from when I was very very tiny, probably far too tiny. Cry-laughing. So much of it is seared into my memory. 'Pure Green'
Drop Dead Fred
I watched this film every day for a year as a kid. I'm still bereft about Rik Mayall. The first performing I ever did was a school play when I was about ten called 'Ozzie and the Thwartz'. I played the villain's sidekick called 'Grovel' and entirely channelled Mayall.
Bottom
Same answer as above really. I watched it again for the first time in years recently with my friend from America and amazingly we were both screaming with laughs.
To be fair, she might have been being polite. Or just American and a much much better audient than me for anything.
The Mary Whitehouse Experience
Again, it was all about hanging out with my Dad this one. I remember us taking the Newman and Baddiel 'old man' arguments and applying them in our real life and laughing so much that I still remember it, which is madness because my memory is awful.
But I remember walking around Farnborough where my grandparents lived taking turns pointing at things. 'See that postbox, that's your holiday home that is' and 'See that splash of dog's piss up that wall? That's your swimming pool, that is.' Heaven.
The League of Gentleman
When this first came out I was a teenager and it was for me, myself and I. No one in my family watched it. None of my friends like it. It was too weird.
But couldn't have hit more home - beautiful characters, stunning writing and that world: awful, grotty and brilliant. And for years until they got super popular, it felt like it was just for me.
I went to the live tour recently and was blown away.
This Country
Agh - I'm missing out a huge chunk of my life by skipping forward to this, but it's my favourite comedy that's been made on television for so long. It's absolutely perfect.
I am from a very similar world to where it's set, and I feel like I've met and known ten of every character in it.
I just think it's perfect. So perfect that I've sacrificed mentioning The Day Today, Brass Eye, Royle Family, Monkey Dust, MONKEY DUST even and I Am Not An Animal - all some of the most formative comedies I've ever seen. I've put this above them because I just don't think commissioners are letting people make stuff this brilliant and interesting very much any more.
For me, this has bucked the trend and been the first brave, dry, real, properly-made bit of comedy that anyone has actually broadcast, and not forced the makers to ruin, in maybe a decade. Bravo, This Country.
•Jessica Fostekew: Hench is at Monkey Barrel Comedy at 13:30 daily.
Published: 23 Aug 2019
What do you think?