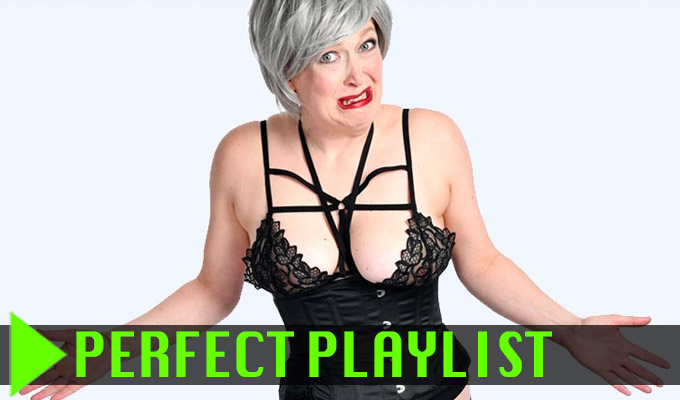 'Anyone talking about a ballbag is pretty funny...'
This Country – The vicar's ballbag
I love the family rivalry in This Country. Whether it's Kurtan and Kerry debating which oven shelf to put their pizza on, or the day spent arguing on the way to the steam fair (via a tent with a human turd in it), their relationship is always authentic.
You can tell that they are brother and sister in real life because the mundanity of their arguments is too ridiculous. It's something that I relate to. My brother and I still fall out about long-ago events: when he made me tell Aunty Pam that she had hairy Legs or when he jumped on to the pram and I was flung out onto the pavement.
The reason it's so funny is that they also really care about each other. When Kerry's dad showed no interest in her birthday, Kurtan arranged for him to sign a card and he made a fuss of her. I love this clip because it shows how close they are – Kurtan is unable to keep a secret from her, even at the expense of the vicar's privacy. Also, anyone talking about a ballbag is pretty funny.
Toast of London: Sex Scene
I bloody love Toast of London. Is it coming back or what?
More often than not, TV comedies have had too many fingers in their pie. It doesn't seem that way in Toast of London. It feels like Matt Berry has been allowed to put himself firmly at the forefront, in all his surreal weirdness.
I once read that he was fired from a telesales job for eating a Double Decker at this desk. He's made those years of being an out-of-work actor into a hilarious character. And the names for his counterparts are wicked – Ray Purchase, Clem Fandango and Vic Titball.
In this scene, he has sex in front of his beloved's mother while saying 'Lucky You'. It's weird and brilliant.
Bo Burnham – From God's Perspective
This is a really good take on the hypocrisy of religion. It's also a damn good tune.
I used to think of Burnham as a poor man's Tim Minchin, but this is him at his absolute best. The arrogance of his narration is brilliant – and downright offensive to anyone who has ever believed in the afterlife, with lines like 'You're not going to heaven…there are a trillion aliens cooler than you.'
But like any good satire, he backs up his observations with cleverly drawn views on abstaining from pork, blind faith and rape.
It's oddly poignant and wickedly funny.
Theresa May's Resignation Speech
Stick with me on this. I'm biased – I know. I've spent probably a year of my life watching speeches, faux pas and multiple gurning from our former Prime Minister, but this speech is peppered with brilliance.
The complete lack of self-awareness and the championing of non-achievements are highly comical. The inability to keep her composure at the end was indicative of her premiership – self-serving to the end.
Yes, she was handed a poisoned chalice and yes, she couldn't get her Withdrawal Bill through parliament but her malice as Home Secretary and delusion on the tragedy at Grenfell have exposed her.
I have been lip-syncing this speech on stage and the atmosphere is palpable. There is something uniting about being in this shitstorm together, regardless of political leanings. After she breaks down, I grab some glittery pom-poms and dance to Turn Back Time. It never fails to bring the house down.
Flight of the Conchords – Hurt Feelings
It's an old one but a good 'un. The intensity with which Jemaine sings about his dinner is hilarious. A grown man needing compliments on his culinary dish is too funny: 'I feel like a prize asshole, nobody mentions my casserole.'
It escalates to Bret complaining about his female wetsuit and Jemaine's forgotten birthday. It's the low-key humour that makes the Conchords so funny and we've missed them on our screens! There's something beautiful about men singing about their feelings.
Hunt For The Wilderpeople
This is another one from New Zealand. Their dry humour is perfectly served up in this film, based on the book Wild Pork and Watercress.
Julian Dennison plays a tearaway kid who is being placed with a family as a final chance before being sent to juvenile prison. The family live out in the sticks and skin animals alive.
At one point, Ricky Baker and his foster dad are out on a trek and he mistakenly alludes to him being a paedophile in front of some hikers. It's offbeat, with a big heart and is like nothing I've seen before.
• Lolly Jones: I Believe In Merkels is at Assembly Roxy at 8pm daily. Details.
Published: 21 Aug 2019
What do you think?