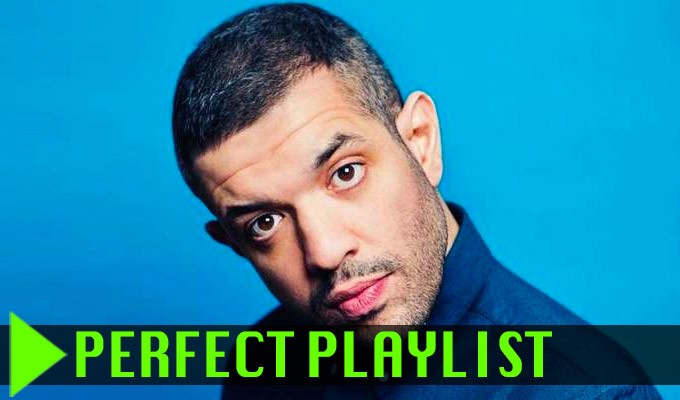 'Tom and Jerry are one of the best comedy duos ever'
Tom & Jerry - The Cat Concerto (1947)
Probably one of the best comedy duos ever. In this amazing episode, Tom is performing his very important gig, but Jerry, woken up by the music, tries to ruin everything.
The reason why a cat is playing in such an important venue and why a mouse is sleeping in the piano with a very little pillow is not important. They will bring you in a funny medley of classical music hits that will end with a standing ovation.
Charlie Chaplin - Kids Auto Races at Venice (1914)
This short movie introduces his famous tramp character. Also, it is probably one of the first 'photobombing' experiments ever made, because he continuously tries to disturb the filming.
It makes me laugh every time I watch it because the character shows the audience his knowledge of the spectator's point of view, and this destroys the fourth wall with hilarious consequences.
Andy Kaufman - Bongos (1970s)
Everybody knows him. I feel that absurdist comedians sometimes are very cerebral and generate intellectual laughter. Kaufman was able to give his comedy a lot of heart. In this bit, he creates a love story (maybe) between a man and a woman. The voices are so exaggerated; she cries, he laughs. It is silly and crazy and really funny.
Serena Dandini & Co. (1990s)
I think that most of the comedians define their humour from their teenage years. In the Nineties, in Italy, RAI broadcast a long-running show that discovered the best comedians of an entire generation.
It was silly and clever, my favourite kind of comedy, and it displayed hours and hours of satire during the Berlusconi years.
The host was Serena Dandini, and thanks to her and to this incredible cast, my high school years were really funny.
Alberto Sordi - Tutti A Casa (Everybody Go Home, 1960)
It is a big shame that this Italian actor, who is my favourite ever, is not well-known outside of Italy.
Together with screenwriters, directors and other amazing actors, he created the best age for the Italian cinema. At that time, comedy was so real.
In this example, an Italian second lieutenant is struggling with the recent changes in the Second World War. It is September 8, 1943, and Italy has signed an armistice with the Allies, but soldiers on the ground didn't know anything. The King has escaped, and the troops are left with no orders. So this soldier called his colonel and tells him: 'Something shocking has just happened: the Germans are allies of the Americans and they are shooting at us.' I strongly recommend this movie.
Carlo Verdone - Un sacco bello (Fun Is Beautiful, 1980)
Character comedy is very popular in Italy, because of our strong tradition tied to the masks of the Commedia dell'Arte. I'm not a big fan of it, because nowadays the characters are basic and full of catchphrases.
But back in the day, there were so many good comedians. One of them from the Eighties is Carlo Verdone. In this first movie, he does three characters and intertwines their stories. This clip shows a very unlucky guy who struggles with his groceries.
It gives a clear outlook of life in Trastevere, a very old neighbourhood in Rome. Then he wants to get the bus to the seaside (it is the height of summer) but he meets a Spanish tourist and falls in love with her.
• Francesco De Carlo: Winning Hearts and Minds is on at Assembly George Square Theatre at 17:20
Published: 17 Aug 2019
What do you think?