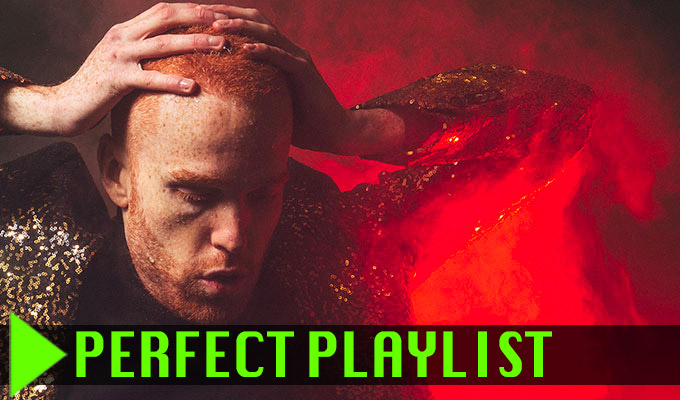 Armando Iannucci's finest achievement
The Simpsons (the good ones)
Every moment of our lives can be, and has been, mapped onto a moment in The Simpsons. It's hard to tell if that is because it covers all aspects of life, or because for us as kids it was our life.
I don't think there's been a writing day where we haven't mentioned the Simpsons. And then YouTubed the moment. And then watched the whole episode.
The whole thing is clever and dumb, cynical but warm. It is simultaneously driven by jokes, plot and character in a way that seems totally effortless. The alchemy of that is baffling and frustratingly elusive: whenever we try and scrutinise it, we just end up enjoying it.
It's very real - always asking questions, namely 'where does appreciation end and plagiarism begin?' People who say we're the wrong side of that line can eat my shorts.
This show is just incredible. It's sort of a sketch show, linked by Iannucci talking to camera in quite abstract monologues. It's drum-tight whimsy, and each episode has an integrity that is really compelling but sneaky-subtle.
Sometimes narrative sketch shows have clearly fudged something somewhere to accommodate a brilliant sketch. But here you can't see the scaffolding of the episodes, or the jokes themselves. You're just aware of some lurking structure and guiding genius.
The show doesn't feel reverse-engineered: each episode is bespoke and extra special because of that. Also, this episode features the Hen and Chickens quite prominently. This is a place of considerable trauma for us: the site of various disastrous and poorly-attended work-in-progress shows. For us not to have retched when seeing it on screen is arguably Iannucci's finest achievement.
The Office
I can't wait for my kids not to get this show. I'll put it on every Sunday morning and cackle fanatically at it while they will just never get it.
The show does spark real fanaticism. Adam once went to an Office-themed Pub Quiz. The answer to one of the questions wasn't even in the show, it was a character's name and only ever appeared in the stage directions. Essentially, you had to have read the script to know it. It wasn't in any way seen as an unfair question.
We picked this clip partly because we're too scared to re-watch the original. But partly because it shows how The Office is more than a show: it's a language, and you see little shadows of it everywhere, day-to-day, like on this legend.
Bo Burnham
We saw Bo Burnham at our Mecca of comedy: the Queen Dome in the Pleasance. He was great, and we've watched his stuff on YouTube and Netflix since.
We haven't actually watched his new special yet due to some deluded hope he tours it in the UK, but he released this clip and we love it. It's innovative, funny, self-aware and also very spectacular. It's nice to see someone in comedy really standing behind their thing - unabashedly putting on a 'show', without putting an ironic distance between it and them.
Nathan For You
Hopefully this show will be new to some people. It's certainly very much under-hyped, in our eyes.
Basically, it's a man posing as someone who can help turn real people's failing businesses around and then making them do utterly ludicrous things in the name of profit. The reality of it makes it genuinely laugh out loud funny.
The premises are very well conceived, but it's the supporting cast that really steals the show: the Bill Gates impersonator, the plucky Craigslist-sourced ghost writer, the security guard open about his boob obsession.
It's got that amazing thing you get in really well-written sitcoms, where each step of the logic is just about believable, but when you step back and see where you are, it all seems ridiculous. It's the best.
Simon Bird's Chortle set
There's something about this stand-up set that keeps us coming back. We probably know it word-for-word. It's definitely the only set that we would love to see canonised - people doing it verbatim as a tribute act at weddings etc. Hard to see how it would work outside of the context of a Chortle Awards final though.
We're always terrified about putting anything on the internet - afraid we'd want to distance ourselves from it in the future. But this is one for the legacy.
PS: Choosing a Chortle-centric clip was in no way a cheap trick to make it more likely our playlist was chosen so we wouldn't have wasted our time writing this and not the show.
• Goose: Ctrl+T is at Assembly George Square at 17:20 daily.
Published: 11 Aug 2019
What do you think?