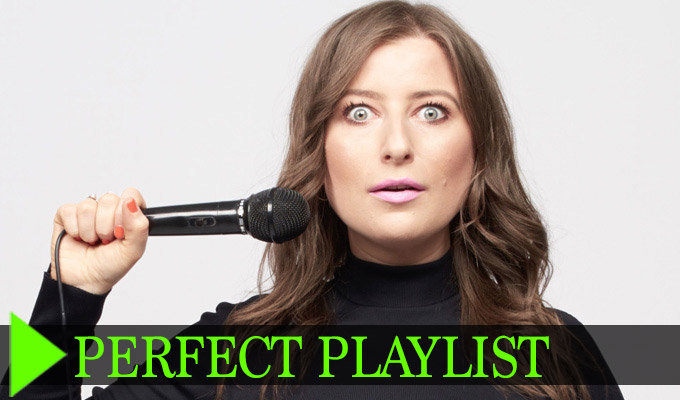 'I cannot walk past a Carpetright without hearing his voice...'
Anthony Jeselnik: Will drop your baby
I had seen Anthony Jeselnik superbly roasting Donald Trump on Comedy Central and immediately recognised he was a very funny guy, but I had never seen his stand-up routine until last month.
His comedy special was on Netflix and wrapped up in a blanket surrounded by cough meds, I decided to give it a watch. Two jokes in, I was chocking, spluttering and gasping for air. The discovery of this new legendary comic, combined with my cold, almost resulted in death, and it would have been completely worth it.
Jeselnik's red-raw fearlessness to go dark; with a stage persona that thrives on steering you in a bogus direction before slamming down an unpredictable golden punchline, is why he is now one of my new fave comics of all time.
League Of Gentlemen: Orange juice commercial
In my opinion, Steve Pemberton and Reece Shearsmith are up there with the kings of black comedy, and their attention to detail of characters is phenomenal. A classic example of this was in their hysterical sketch about a commercial casting.
In it, self-assured Jedd Hunter auditions actress Pamela Doove for the orange juice commercial he's directing. Pamela's repetition of the lines; and her ability to get weirder and more inaudible with each take is utter genius and Jedd pronunciation of the word 'cool' makes me cringe in the best way possible.
I first fell in love with Martin Short when he played 'Franck' in Father Of The Bride. A fast speaking German wedding planner who spoke with such a bizarre accent one could understand a word he said, and it was comedy gold.
More recently I discovered Jiminy Glick, Martin's take on a passive-aggressive TV host whose sheer bitterness about not having made it himself as a performer causes him to treat his star guests as... well... pieces of shit. His voice quality ranging simultaneously from a high-pitched squeak to freakishly low and intense groan is some of the funniest characterisation work I have ever seen.
This particular episode with Jerry Seinfeld had me cry-laughing within the first minute.
Barry from Watford
My mate wanted to cheer me up one evening and sent me a random clip of Barry From Watford, a character created by the wonderful Alex Lowe.
I had heard of this character but never seen him for myself. Well, I watched this sketch probably 67 times in a row, sent it to everyone I knew would like it, and then watched it myself another 10 times.
The teeth placement gets me every single time and yes; I cannot walk past a Carpetright without hearing dear Barry's voice in my head. Thank you, Barry.
Anjelah Johnson: Nail Salon
Anyone who's had their nails done in New York before: this one's for you. The subtle passive aggressive/judgemental comments from the adorable but pretty blunt Korean nail technicians; it's all part of the package. We love it, and my first personal experience of it was in 2008 when my technician Tammy commented on my 'extremely little nails' (she did not mean it in a good way, trust me).
But if you haven't been lucky enough to experience it yet for yourself, this detailed and wonderfully animated sketch by fabulous Californian actor and comedian Anjelah Johnson sums it up just perfectly.
Waiting for Guffman: Chinese restaurant
Most people have heard of Spinal Tap but not nearly enough have heard of Waiting For Guffman, another legendary mockumentary film by comedy genius Christopher Guest.
The stellar cast includes a few of my comedy heroes: Eugene Levy, Fred Willard and Catherine O'Hara and contains some of the finest mockumentary-style comedy of all time, with characters that are so beautifully cringeful that it's heart-wrenching at times.
It's just amazing, and to be honest, it stresses me out to try and choose just one favourite moment from this film... but if I have to, it would be the Chinese dinner scene featuring Catherine O'Hara, who does some of the best drunk-acting I've ever seen.
• Naomi McDonald: Copycat is on at Just The Tonic At The Caves at 20:50 daily.
Published: 16 Aug 2019
What do you think?