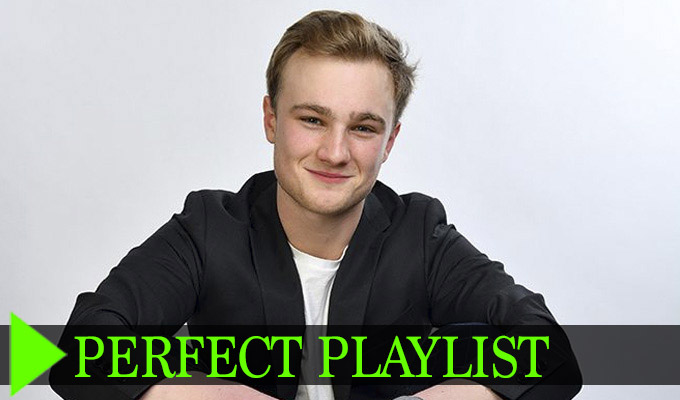 Satire shouldn't just be for politicians...
Bo Burnham
Bo Burnham is my favourite comedian of all time. His specials are like nothing I've ever seen before; so creative and original with a perfect balance between silliness and satirical insight.
I highly recommend you watch all the clips you can find of his online but start with Repeat Stuff from What, it's a wonderful illustration that satire is something that shouldn't just be reserved for politicians, a principle I have built my act around.
Frank Caliendo
I grew up watching fragments of Frank Caliendo sets on YouTube long before I'd ever thought of becoming a professional impressionist.
Frank's vocal talents are world-class but what makes him so impressive is the quality of his writing and the way he masterfully plays around with the voices in his arsenal. I find his John Madden impression hilarious and I don't even know who John Madden is, he's that good!
Don't Hug Me I'm Scared;
Watching Don't Hug Me I'm Scared is like walking into a comical remake of a childhood nightmare. I find it fascinating how this six-part series seems to straddle comedy and horror by drawing on the many structural elements both genres share. It's so weird and so worth watching.
Star Stories
This was a comedy staple of my childhood and is parody done the right way. Celebrity culture is parodied according to the implied standard of its own crass vulgarity; no public figure is exempt from mockery and no truth is left unexaggerated. Dead-on impressions can be funny but so can absurd caricatures as this series captures so well. Kevin Bishop is sensational as Alex Fergusson in the clip below. (The Take That episode is also well worth watching on 4oD.)
James Acaster: Repertoire
Fair Play! I love it, man. My relatively well-known impression of James Acaster was born from an adoration of his four-part Netflix series: Repertoire. Like Bo Burnham, James Acaster's creativity and originality is a cut above the rest. I think he has a gift for narrative construction and love how he taps into an innate love for silliness most people have. I can't wait to see what he comes up with next.
Frankie Boyle
I find Frankie Boyle so impressive because his material is often as perceptive as it is funny. He clearly structures jokes brilliantly and has a wonderful facility for voices but more than that, Frankie Boyle's reflections are often so profound.
I think comedy should be about more than just making a group of strangers in a room laugh, it should be about saying something meaningful and opening an audience's eyes to things they may have overlooked.
His Good Old Days routine is a personal favourite. Do you remember them?
• Josh Berry: Who Does He Think He Is? is on at Assembly George Square at 16:10
Published: 13 Aug 2019
What do you think?