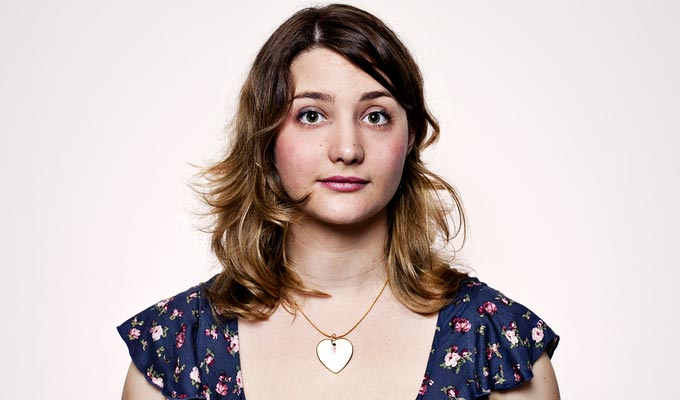 It was really exciting to see someone do my idea – but so much better
Ahead of her run at the Soho Theatre this week, critically acclaimed Australian comedian Laura Davis picks her Perfect Playlist of comedy favourites:
Gene Wilder in anything
I love any old comedy with Gene Wilder. His scenes with Pryor are some of my favourites. I love the delicate balance of childlike wonder, and absolute menace that Wilder brings to his roles.
His role as Willy Wonka is still my go-to reference point for when I need inspiration. If I could one day work out exactly how to strike that balance of
high-status, calm, excitable, warm-hearted, terrifying menace that he does so naturally I'd be very, very happy.
Northern Exposure
This is my favourite sitcom. I love that you can watch it and think that it might be jumping the shark in every single episode. I love the deeply flawed, human characters that they've used. I love the magical realism that's thrown in unselfconsciously.
There are so many wise, flawed and fascinating female characters and each episode boils itself down to fundamental human truths explored through the most ridiculous of plots. It's overambitious, smart, human and surreal every time.
George Carlin is one of my favourites to re-watch. He might be one of the only ranty-misanthrope stand-ups that I can actually abide. I love how he manages to escalate every premise, and then boil it right down to a core human aspect. I love the rhythm and pace of the delivery and his beautiful and brutal language.
I like to put on Carlin albums while I'm cooking. There's something about having him come through the speakers shouting about the flawed concept of self-esteem that really perks up making a risotto.
Sarah Millican: Melbourne International Comedy Festival 2009
I had been doing comedy for just over a year in 2009 when I got to see Sarah Millican at the MICF Gala. Her opening joke in this set was very similar to one that I had been doing at the time and I saw how much better, and more fully she took the same premise and how she delivered it with extra layers and nuance.
I scrapped my joke from my set immediately. It wasn't a bad feeling, just really exciting to see what was possible with the same idea, a few levels above my experience level. Seeing someone's much better version of the same thing just made me excited about developing my skills.
I remember watching Fiona do this set on the telly just before I started stand-up. I knew so badly that I wanted to perform at that stage but still felt like stand up was probably not an industry that would welcome me.
In this set, Fiona made it look so good and fun and generous and safe. She's so human, relaxed, vulnerable, powerful and open. Simultaneously self deprecating and high status, endearing and brutal.
I hadn't seen many comedians approach comedy with this sort of personal generosity until I saw this set, and watching the crowd react to her made me think that maybe it was worth putting myself out there as well.
Magic Bullet Original Infomercial
I love this. I watch it again and again and have done so since I was a kid. It's not a sketch, but it is very funny. It's not a sitcom, but it's so rich in character and story. It shouldn't be life-changing, and yet here we are.
You have to go in deep. Best to think of it as a short film. There are many sexy fan theories about it out there on the internet, but watch it first and think of them only as supplementary reading.
If I was only allowed to watch one thing for the rest of my life, I think this would be what I chose. I could spend the rest of my life looking at it from different angles. There's so many layers to it, capitalistic, human, feminist, culinary and the list goes on.
• Laura Davis: is at the Soho Theatre from June 20 to 22. Tickets.
Published: 17 Jun 2019
What do you think?