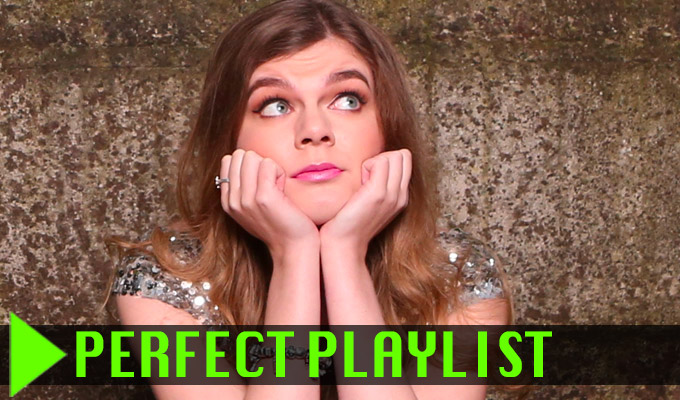 'I walked out of Luisa's show feeling like I could take on the world'
Only Fools & Horses Jolly Boys Outing
My dad has undeniably helped steer me into comedy by exposing me to the best British comedy from a young age. He used to, and still does, love Only Fools and Horses.
I have a memory of being really young maybe six or seven, and being off school poorly. My dad was looking after me and let me watch the Jolly Boys Outing episode as a 'treat.' I felt so cool and grown up, being allowed to watch something that wasn't a kids programme. AND I'm fairly confident I was allowed to bring my duvet DOWNSTAIRS as a bonus treat which proves I was 100 per cent poorly.
It made me laugh so much. Proper good, British humour. Looking back, my dad wasn't doing it as a treat and definitely was just bored of looking after me and watching kids telly so wanted to put something decent on.
It's one of those timeless, classic comedies and I hate to sounds like a middle-aged woman trapped in a child's body but they just don't make stuff like this anymore.
Luisa Omielan: Thigh Gap
Luisa is just outright brilliant. Her thigh gap routine is possibly one of the most empowering pieces of stand-up and deserves every single one of the views it got to make it viral, and then some.
I'd never seen anyone quite like Luisa, someone who made me laugh, made me feel stuff, made me feel good about myself and left me walking out of her show feeling like I could take on the world.
She doesn't just 'do' comedy, she puts on a show, an event even. I remember seeing this clip blow up on Facebook, girls I knew who have never seen live comedy were LOVING it, they'd found someone who resonated with them who they otherwise would never have found.
Brooklyn Nine-Nine: Backstreet Boys
I'm so pleased the power of the internet saved Brooklyn Nine-Nine This is one of the funniest bits in any modern sitcom in my opinion. I've become sort of desensitised to comedy where I find stuff funny, but I don't laugh out loud much any more – but this really made me belly laugh.
Katherine Ryan: In Trouble/Kathbum
Getting to support Katherine Ryan on her Kathbum tour (which then went on to be retitled In Trouble on Netflix) is definitely one of the proudest moments I've had in comedy.
I was chuffed to have the opportunity so young and so early on in my career to get to work alongside someone I admired so much. It's so bizarre to go from playing rooms above pubs to theatre spaces and hundreds, into the thousands of people. It was a proper privilege to get to support not only such a bloody good comedian, but such a stellar show.
I watched it so many times and never got tired of it, she's just so slick and sharp and doesn't take any shit. Working with her pushed me to be better because I didn't want to let her or her audiences down.
Well it was one of yous
I mean, this just never gets old. It has everything you need for a classic bit of great comedy: ginger children, Cher Lloyd, an angry Scottish mother, an unflushed shite. I think it's a perfect, 25 second introduction to British humour.
I wonder if Cher Lloyd ever saw it?!
Any dog video compilation
The richest source of comedy for me will be compilation videos of dogs doing stuff. Dogs on skateboards. What are they doing on a skateboard? They're not meant to be on a skateboard! Classic dog.
• Lauren Pattison is performing Peachy at Pleasance Courtyard at 19:00.
Published: 10 Aug 2018
What do you think?