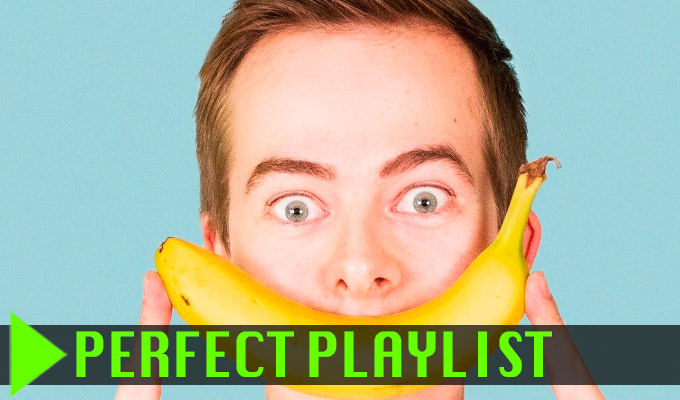 A masterpiece from an incredibly skilled storyteller
Under Milk Wood
To begin at the beginning…
The first comedy I consumed growing up was almost entirely on cassette tapes given to me in an unorganised box by my Dad: compilations of classic sketches (Python, Two Ronnies, Peter Cook and Dudley Moore); audio-described episodes of Fawlty Towers; and series of I'm Sorry I'll Read That Again.
While I'd listen to these during the day, the one that made the greatest impression was that I regularly fell asleep to: the BBC radio recording of Dylan Thomas' 'Welsh Ulysses', performed by Richard Burton and others.
It's mid-century guided meditation. The excruciating beauty of the first lines lift the listener, who is then escorted, Briggs' Snowman-like over the town of Llareggub; Thomas' command of language and knack for names allowing you to hear the dreams of Dai Bread, Organ Morgan and Mrs. Ogmore-Pritchard.
The neat jokes nestle in a script thick with apt descriptions, and one particularly Fawlty-like moment from Mr Pugh as he climbs the stairs to bring his wife's morning tea, is a quilt of perfectly chosen words, images and character, in a play full of them.
Here's your arsenic, dear
And your weedkiller biscuit.
I've throttled your parakeet.
I've spat in your vases.
I've put cheese in the mousehole. Here's your...
...nice tea dear.
Mike Birbiglia: Sleepwalk With Me
Mike Birbiglia is my favourite comedian, unless an audience member asks me. Then I have to answer with someone they'll know, to save two minutes of conversation that neither of us wants to have.
Sleepwalk With Me (the live album, rather than the excellent film adaptation) is a wonderfully funny true tale of a comic's career, relationship anxiety and debilitating sleep disorder. Birbiglia is an incredibly skilled storyteller, jumping around in time, braiding the narrative, and pulling everything back together at the end.
It's a masterpiece, and is my go-to when friends ask for a recommendation. I wholeheartedly suggest that you spend 70 minutes in his company. (You can hear it all on Spotify)
Stan Freburg: Banana Boat (Day-O)
Another performer not as well known to UK audiences (now, rather than in his heyday), Freberg was as much a mainstay of my youth as those cassette tapes.
Another product of paternal influence, Tip Of The Freberg, a four-CD retrospective of his varied radio and television work would have landed in my lap when I was nine, and his catchy song parodies were my favourites, though their satirical bite was lost on me.
His 1957 hit, Banana Boat (Day-O), riffed on Harry Belafonte's version of the traditional Jamaican mento folk song, and sees an arachnophobic, beatnik bongo player fall out with an enthusiastic vocalist.
A companion piece to his lampooning of repetitive 'clink-clink clink-jazz' on The Great Pretender, its perfect structure takes it beyond workaday musical parody and culminates in a great audio punchline.
Review
'Life. It's literally all we have. But is it any good?' With those words, and that premise, one of my favourite shows begins.
Packed with superb performances; skilled and subtle writing; and ingenious story arcs that operate on micro and macro levels (not to mention an absurdly well-judged cameo from Emo Philips, who would be on this list, had so many people not already chosen him), Review is a bleak and brilliant series of television.
Andy Daly's oblivious presenter Forrest MacNeil goes to Herzogian lengths to review life experiences suggested to him by his loyal viewers, and we are treated to the dissolution of a monomaniac's life.
To say more would spoil it, and I encourage you to seek out the series and absorb its majesty in full rather than watch this extremely funny extract where Forrest reviews 'Eating 15 Pancakes'.
Eminem: The Marshall Mathers LP
Out of anything on this list, or those left off for fear of Perfect Playlist repetition (Mitch Hedberg's Strategic Grill Locations, Chris Rock's Bring The Pain), this probably had the biggest impact on my career.
One of the most revered/reviled albums of the 21st Century, it was my first taste of rap music, and I heard it when I was an impressionable 11 years old. My schoolfriend David, who also introduced me to Grand Theft Auto 2, played it for me at his house, and when I borrowed it to listen at home, my Mum confiscated it, and I had to buy him a new one.
In the same way that some people think comedians are just telling stories as they pop into their heads, I thought that rap was all made up on the spot, and that Eminem wasn't particularly special - I just liked him because he said 'the rudest words'.
With the album confiscated, I began rapping to myself, making it all up, and it wasn't until several years later that I realised that Em's rhymes were written down in advance. By that point, I'd learnt to freestyle to a pretty decent level, and when I started performing with The Oxford Imps at university, I found improvising songs and raps to be an easier skill to acquire.
So thanks to David, Marshall Mathers III and chiefly my mum, for trying to stop me listening to a rapper, and ending up helping me become an approximation of one.
I've chosen The Real Slim Shady for the video, as it contains my favourite Eminem gem: 'Will Smith don't gotta cuss in his raps to sell records, well I do, so fuck him, and fuck you too'.
Noble and Silver: One Take
In return for reading to the end, here is a piece of art that should inspire anyone to push beyond what they think is possible. I don't want to say anything else about it.
• Chris Turner's solo stand-up show We're Where We Were is at 9.45pm at Pleasance Courtyard. He is also in in Racing Mind's Aaaand Now For Something Completely Improvised' (11.55am, Pleasance Dome); and his family-friendly comedy show AAA Batteries (Not Included) (3pm, Just the Tonic at The Caves).
Published: 7 Aug 2018
What do you think?