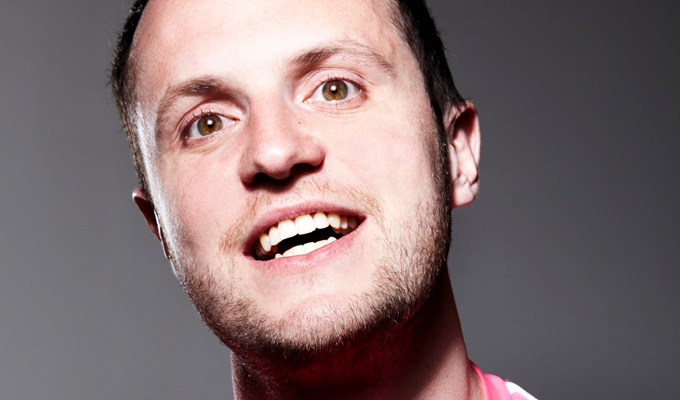 'If I only had 10 seconds to live I would pretend to be Lord Flashheart'
Jack Barry picks his comedy favourites.
Vic and Bob
Shooting Stars was one of the first shows that made me obsessed with comedy, and this is one of my favourite sketches from the show.
I make sure to quote lines from it at least once a week with my housemate Pete. If I had to get a tattoo I would get a tattoo of this sketch across my chest.
Dave Chappelle
Dave Chappelle is a hero of mine as he is of pretty much all male stand-up comedians.
When I was younger I was obsessed with British comedy and always wanted to be a sketch comedian. It was mostly American stand ups like Louis CK, Sarah Silverman and Dave Chappelle that got me into stand-up.
This is one of my favourite bits, if I had to choose between giving up food and giving up this stand-up clip I would give up food.
Broad City
Broad City is one of my absolute favourite sitcoms. I am absolutely obsessed with Ilana and Abbie as comedians and people. Their characters in the show are everything I aspire to be and I love the show's attitude towards sexuality, drugs and just living your life. If we make contact with aliens I think this is the first thing we should show them.
Flashheart
Rik Mayall and MCA from the Beastie Boys were the first two celebrities I remember being really sad about when they died. I probably won't feel that sad about a celebrity death again because I'm older and wiser now and famous people die constantly.
Rik Mayall made me want to be a comedian. MCA made me want to be a rapper. I'm still waiting on both dreams but there's still time. If I only had 10 seconds to live I would pretend to be Lord Flashheart.
Ross Noble
When I was a teenager I was watching a DVD of Ross Noble performing in Regents Park. He had a bit where he pretended to be Jesus hiding from Predator. I laughed so hard I started choking and feared for my life.
I can't find that clip on the internet, so here is another of his. If all the comedies were on a sinking ship and I could only fit one in the life raft, I would grab this one.
Nick Coyle
Nick's guided meditation show was one of my favourite live shows I have ever seen at the Edinburgh fringe (along with Oyster Eyes, Keeping the Captain Warm.)
This is a clip of him doing some of it as a Ted Talk, but for the actual show we all lay down on the ground and closed our eyes, while Nick walked between us with a huge candle strapped to his head. It was one of the funniest and surprisingly soothing hours of my life.
If I was trapped on a desert island that is the live show I would want to happen to me again and again.
• Jack Barry: High Treason is on at Just The Tonic At The Mash House at 19:40.
Published: 27 Aug 2017
What do you think?