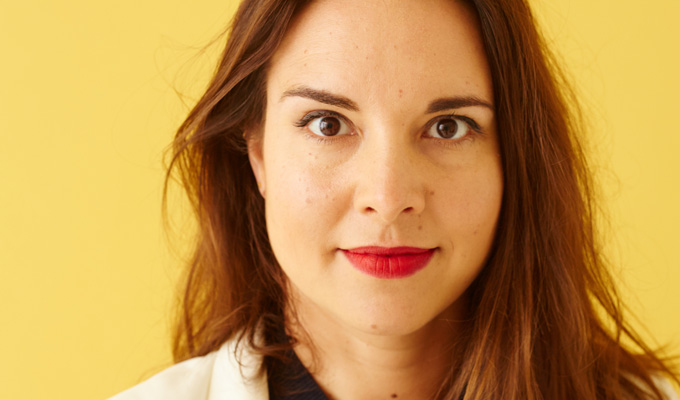 'I've always had a thing for angry men'
My Edinburgh show Speech! is my response to the current political climate, using character comedy to explore ideas that I'm interested in. So in a blatant and very transparent bid to promote my show I've decided to do a politics-themed comedy setlist.
The Thick Of It
If I had to name my favourite comedy show ever it would be The Thick of It. I love everything about it. The script, the shooting style, the actors, the subject matter. It's absolutely perfect in every way. It's still my life's biggest regret that I wasn't it.
When I worked with Peter Capaldi on Doctor Who I was hugely intimidated because I had watched every episode of The Thick Of It and was obsessed with Malcolm Tucker.
The New Statesman
I absolutely loved Alan B'Stard. He was an amazing comedy creation and Rik Mayall played him with such verve. I had a huge crush on B'Stard which is worrying because he was such a monumental, irredeemable arsehole. I've always had a thing for angry men. Watching this clip now is doubly satisfying because it could have been written yesterday.
Drop The Dead Donkey
DTDD was a fantastic studio sitcom, recorded close to transmission so it could address the political events of the time which I think always adds an extra frisson. All the characters were brilliantly delineated and flawed in their own unique way. Joy was my favourite even though she isn't in this clip. She was fantastically dry and acerbic. I wanted to be Joy when I grew up.
Between Two Ferns
I love Zach Galifianakis's Between Two Ferns series on Funny or Die. It's always excruciatingly uncomfortable and I particularly enjoy watching his interviewees trying not to corpse when he insults them.
After seeing the Obama interview I remember thinking how extraordinary it was that arguably the most powerful man in the world was able to laugh at himself. That feels like an important trait in a human being and one that seems to be lacking from most politicians.
Veep
Created by the same team behind The Thick Of It, Veep is my favourite comedy of recent years. I remember watching this scene and laughing and crying because you know the characters so well and the stakes are so high and it's a perfect confluence of sit (a disabled toilet) and com (Tony Hale and Julia Louis-Dreyfus).
John Oliver on Brexit
I watch Last Week Tonight every week because it provides an antidote to the frankly depressing state of the world at the moment. No matter how bad things are, if you can laugh at them you immediately feel better about everything. The indomitable human spirit and all that.
Americans do the reactive topical stuff so well. I really wish there was a show like this in the UK. Where's Spitting Image when you need it?
• Ingrid Oliver: Speech! Is on at the Pleasance Courtyard, 16:30
Published: 17 Aug 2017
What do you think?