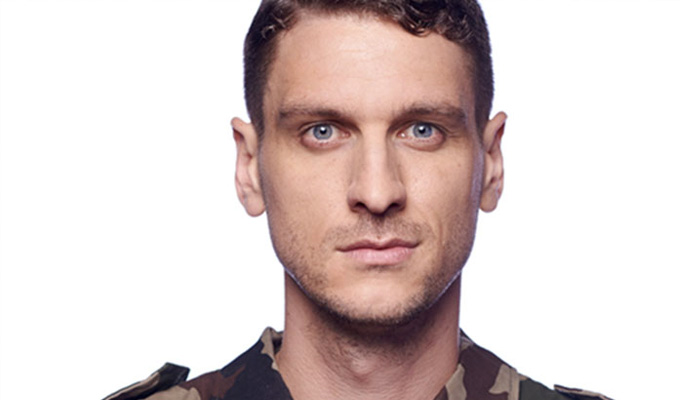 This made me proud to be an Australian Greek
My Perfect Playlist is a combination of various Australian performers and TV shows that I would enthusiastically re-enact at anytime anyone would pay me attention. I remember drinking a Fanta (my mum learned not to give me that any more) and pretending to be Skippy being blown up by a bomb… we were at an airport. A few people laughed, it was the 90s, back when airports were still funny.
Full Frontal
This sketch show is my favourite Australian comedy. I remember sitting up with my family to watch this every week. It was the playground for many of Australia's great comedic geniuses and spawned the careers of Erica Bana, Shaun Micallef, Gina Riley and Jane Turner, to name a few.
Eric Bana
If I could follow anyone's career path it would be his. I still quote lines from his characters 'Eddy' and 'Poida' from Full Frontal. He then transitioned into movies with his performance as notorious Australian Gangster Mark 'Chopper' Read and now he's in Hollywood blockbusters like a bloody legend.
Jimeoin
I know he's not Australian but he had a massive impact on our comedy in the mid 1990s. He was the first stand-up comedian I ever saw. He performed a cooking segment with Bob Franklin, which always made my dad and I howl with laughter.
Acropolis Now
This is the show that made me embrace my heritage. It made me feel proud to be an Australian Greek. It was set in a Melbourne cafe and run by a Greek (Nick Gianopoulos) while his father was overseas. Most characters would have appeared heightened for many but for me, it was truthful. It was very real and damn funny. George Kapiniaris' Greek waiter, Memo is still one of my favourite characters of anything ever.
The Ronnie Johns Half Hour
To see what started as a university sketch show being given two seasons on national TV was the tipping point for me wanting to become a performer. It helped that my eldest sibling, Jordan, who got me into performing was in it. Even still, it was ballsy and fearless as well as funny.
Thank God You're Here
This was the show that I always thought, if I became successful enough, maybe they'd invite me to do it one day. This is the show I always think: if producers/TV execs are scared of 'improv' on television-watch this and see how production company Working Dog are the best in the business.
It is also where I fell in love with Hamish Blake. I could watch him in every scenario, I have watched him every scenario and I still laugh every time.
• Steen Raskopoulos: The Coolest Kid in Competitive Chess; Underbelly Cowgate, 20:00
Published: 14 Aug 2017
What do you think?