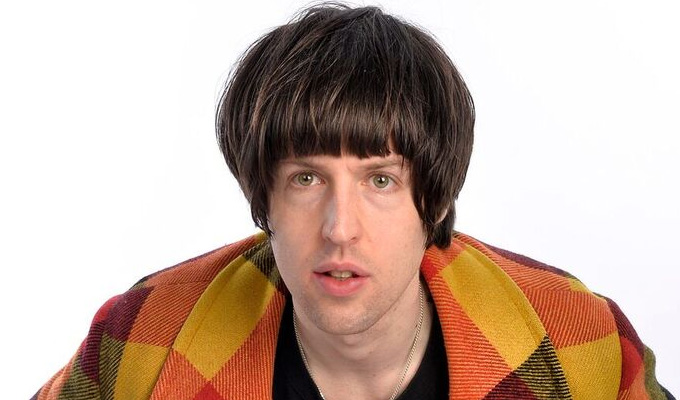 'Every scene is quotable, bleak and darkly funny'
The current holder of the Chortle best newcomer award, Tom Ward is back in Edinburgh with his second show. Here is his Perfect Playlist of comedy favourites:
Withnail and I
Hilarious and heart wrenching, a lo-fi classic, based on performances, script and locations, how a movie should be, right?
Richard E. Grant nails it as the manic, alcoholic narcissist out of work actor. Paul McGann is soulful and cowardly and quietly ambitious. Every scene is quotable, bleak and darkly funny.
Inner Space
Electrifying performance by Martin Short playing a highly-strung loner working at a supermarket and how his life comes unstuck when he gets accidentally embroiled in government shrinking experiments (classic 1980s premise).
Add baddies with screw-on gun hands, corrupt lab technicians, Dennis Quaid being dishy, Meg Ryan being cute, car chases through San Francisco, a killer soundtrack, and some great special effects, it's like a perfect three-minute pop song.
Fletch
Chevy Chase, possibly my first crush on a man in his 40s. His dry, womanising wit, and outsider-looking-in persona, showing how dumb everything is, thing hit me hard when I was 15. I wanted to be him! Fletch 2 is total shite but this is gold.
Ace Ventura
Has a film ever been geared around a central performance more than this? You feel the director saying: 'Just go out there and have some fun, Jim.'
Carrey is just on fire in this, showing what it is that makes him so special, a kind of generosity of performance, he gives everything to every scene, every word, every movement, every joke. The storyline is ridiculous too. Perhaps it has to be to accommodate him.
Californication (Season 1, 2007)
They should have called it a day after this season, it has everything. David Duchovny, possibly the coolest man ever seen on anything, an ex (Natasha McElhone) he still loves while he wrestles with writer's block, drug and alcohol addiction and the fact that every woman wants to fuck him.
Crisp line after crisp line, great soundtrack, brilliant sex scenes and a character you're rooting for never to get his shit together.
Cardinal Burns
These guys are a monster, constantly surprising and smart. I laughed throughout the TV series (which I rarely do watching anything), recommended it to everyone, and just felt so damn happy that two people could have such a subtle, smart, warm kind of 'fuck you' to the world. Sketch comedy at its finest. They're the same deal live too.
• Tom Ward: Love Machine is at Just The Tonic at the Tron at 15:40
Published: 13 Aug 2017
What do you think?