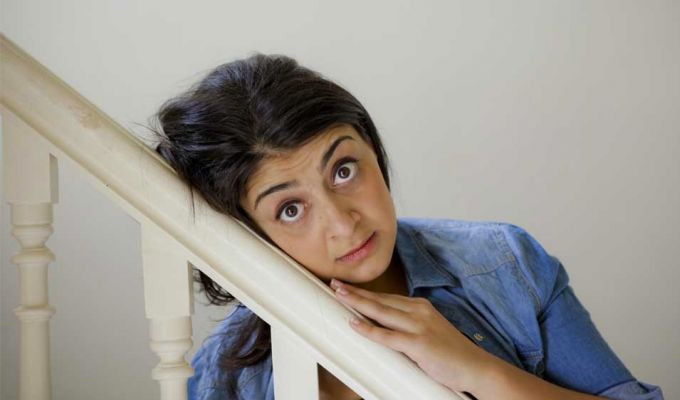 'I've been singing Kristen Schaal Is A Horse for 8 years'
Pajama Men
I adore the Pajama Men, Shenoah Allen and Mark Chavez. The way they switch between characters and stories with such ease blows my mind. They're so good it hurts. Pain and comedy – perfect.  
With just a slight change of posture or voice they transform into completely different people. I've seen them perform with musicians like Luminous Craft and Kevin Hume. Absolutely brilliant. 
Big Train
My friend Amanda showed me the Big Train sketch 'Do You Speak English?' one Saturday afternoon and I disappeared into a Big Train binge black hole for a week after that.
Clever, fast-paced and odd – I was in love. Simon Pegg and the Big Train cast played a huge part in my desire to write and perform sketch – they made it look effortless. It isn't. It's bloody hard. They absolutely nailed it. 
Maria Bamford changed my life. Every time I see her do an impression of her mother I watch in awe - hilarious and heart-breaking at the same time.
Beth Stelling
Beth Stelling is one of the best stand-up comedians I have ever seen perform live on stage. So naturally talented, so calm, so funny, so damn cool. My kingdom for half her charm.
Steen Raskopoulos
One of the most annoyingly talented people on the planet, Steen Raskopoulos could probably be a world-class athlete but lucky for us he went down the path/dark alley of comedy. He's brilliant – improviser, writer, sketch comedian, actor. The boy can do anything.
Kristen Schaal and Kurt Braunohler
I have been singing Kristen Schaal Is A Horse for eight years. Eight. Years. The first time I saw Kristen Schaal and Kurt Braunohler was at the Melbourne International Comedy Festival and the guy next to me sat with arms crossed and a look of confusion while I cried laughing and tried not to wet my pants. It was a lesson in commitment and a preview of incontinence.
• Susie Youssef: Check Youssef Before You Wreck Youssef is on at Assembly George Square Studios at 17:15
Published: 27 Aug 2016
What do you think?