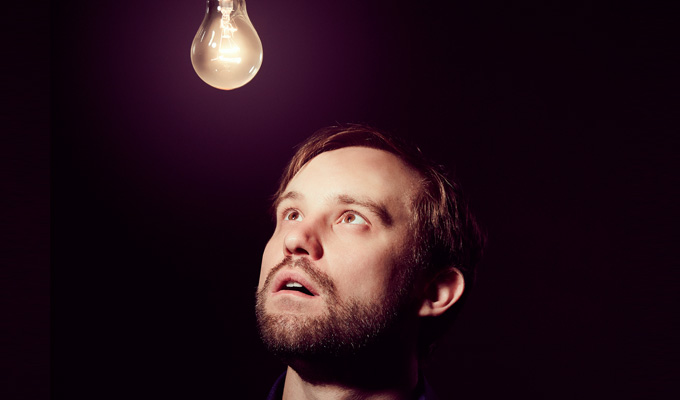 Michael McIntyre destroyed me... and I loved it
Monty Python
I first heard of Python at a barbecue in Dubai when family friend John boozily sang the Philosopher's song at me when I was 11. I didn't know who Monty Python were, or who or what a philosopher was or really what drinking alcohol even involved, but I liked it. I learnt the song and soon received And Now For Something Completely Different for Christmas and then I was hooked.
At 17 I first performed sketches at school with Mark Cooper-Jones who I'd later work together with in WitTank. We loved Monty Python so much we bookended our show with our favourite Monty Python sketches and in the programme dedicated the show to them as well as to our English teacher Mr. Fox (who was basically a Monty Python character).
Eddie Murphy – Delirious
This was my first experience of stand-up and I had no idea really what I was watching. Downstairs in the common room at boarding school, on a streaky VHS tape, I watched a young version of the family movie star I knew as Eddie Murphy swear and hold his balls as he swaggered about in a red leather jumpsuit. It blew my mind.
I assumed he had just decided get up and talk at a crowd one day and that it was all off the cuff. I thought this about stand-up for an embarrassingly long time.
Big Train
I think this is one of the best sketch shows ever made. Incredible writing performed by an incredible cast. If I'm ever feeling uninspired or down at all I watch a handful of Big Train sketches and I'm sorted (until I need the next hit).
Big Train really inspired me when writing sketches at university, alongside things like Jam. Hard to pick a favourite Big Train sketch but this is certainly one of them.
His was the first live stand-up show I saw that really had an effect on me. I was 17 and it was upstairs in the attic at the Pleasance. Maybe 50 people. I'd had one or two pints (because I was a legend at 17) and couldn't help but run out of the show because I was bursting to go to the loo (told you I was a legend). When I came back he absolutely destroyed me. And I loved it. He then tore the Roof of the place in a way I had never seen and have rarely seen since.
From then on I've always been a fan and I don't give a shit what other comics say, he is excellent at what he does. Excellent. Also, after two pints I still have to go to the loo every five minutes, it's pathetic.
Louie
I love Louis CK's stand-up. I think he's probably the best, but his TV show is even better. It's harrowing and subtle and funny and dark and depressing and at the same time rather uplifting. I also love that he loves fart jokes. Here's a clip from one of my favourite episodes featuring David Lynch.
Jack Sparrow (feat. Michael Bolton)
I watched the below video nearly every single day during the writing process for Edinburgh 2013. It was the only thing that kept me going.
• Naz Osmanoglu: Exposure is on at Just The Tonic At The Mash House at 21:00
Published: 20 Aug 2016
What do you think?