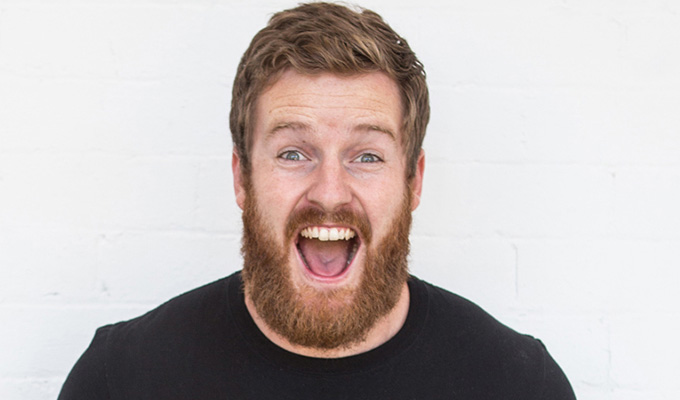 I flew from Australia to New York just to watch Patrice O'Neal
Arguably the greatest stand-up of the last decade, Louis CK delivered a brilliant hour of stand-up in Chewed Up, his third special. Packed from start to finish with hilarious observations on everything from Cinnabon to his daughter telling him a secret, it is made even greater by the fact he opened the special with one of the funniest and most daring bits of all time.
Lawrence Mooney: Lawrence of Suburbia
One of Australia's best comedians, Mooney proves in Lawrence Of Suburbia that a thematic show can be hilarious from start to finish and it was captured superbly for this ABC comedy special. Covering everything about suburban life in Australia.
Luke Heggie: You're Not Special
I have listened to Heggie's You're Not Special album from start to finish at least 100 times. No exaggeration. It is brilliant. Heggie puts out a new, amazing hour of comedy year after year. No gimmicks either. Hilarious and acerbic, Heggie should be and will be a household name in the next few years.
Dave Chappelle: For What It's Worth
Shot over a decade ago at the stunning Fillmore Theatre in San Francisco, this classic stand-up special is still just as relevant and hilarious today as the day it was recorded.
Chappelle's blend of observational humour and storytelling is perfect and the result is a special that can be watched time and time again. Long live Chappelle!
Patrice O'Neal: Elephant In The Room
I've loved Patrice O'Neal's comedy for years. An underground comedy sensation, this special was set to skyrocket him to the fame and admiration he deserved until he passed away in 2011.
I was such a massive fan that I flew from Melbourne, Australia, to New York City to see the taping live. It was a flawless performance with hilarious bits on race, relationships and much more that was captured beautifully on the special.
Andrew Dice Clay: The Day The Laughter Died
Most comics want their specials to be recorded in a beautiful theatre, packed with people who have been warmed up to go crazy when the person they are there to see hits the stage.
Not Andrew Dice Clay. He recorded this album at the height of his fame, but instead of going for high production values and a crowd of his fans, he recorded it at a near-empty Dangerfield Comedy Club in NYC at a late night show that he dropped in on. Ballsy and brilliant.
• Nick Cody: Come Get Some is at Assembly George Square at 21:20.
Published: 19 Aug 2016
What do you think?